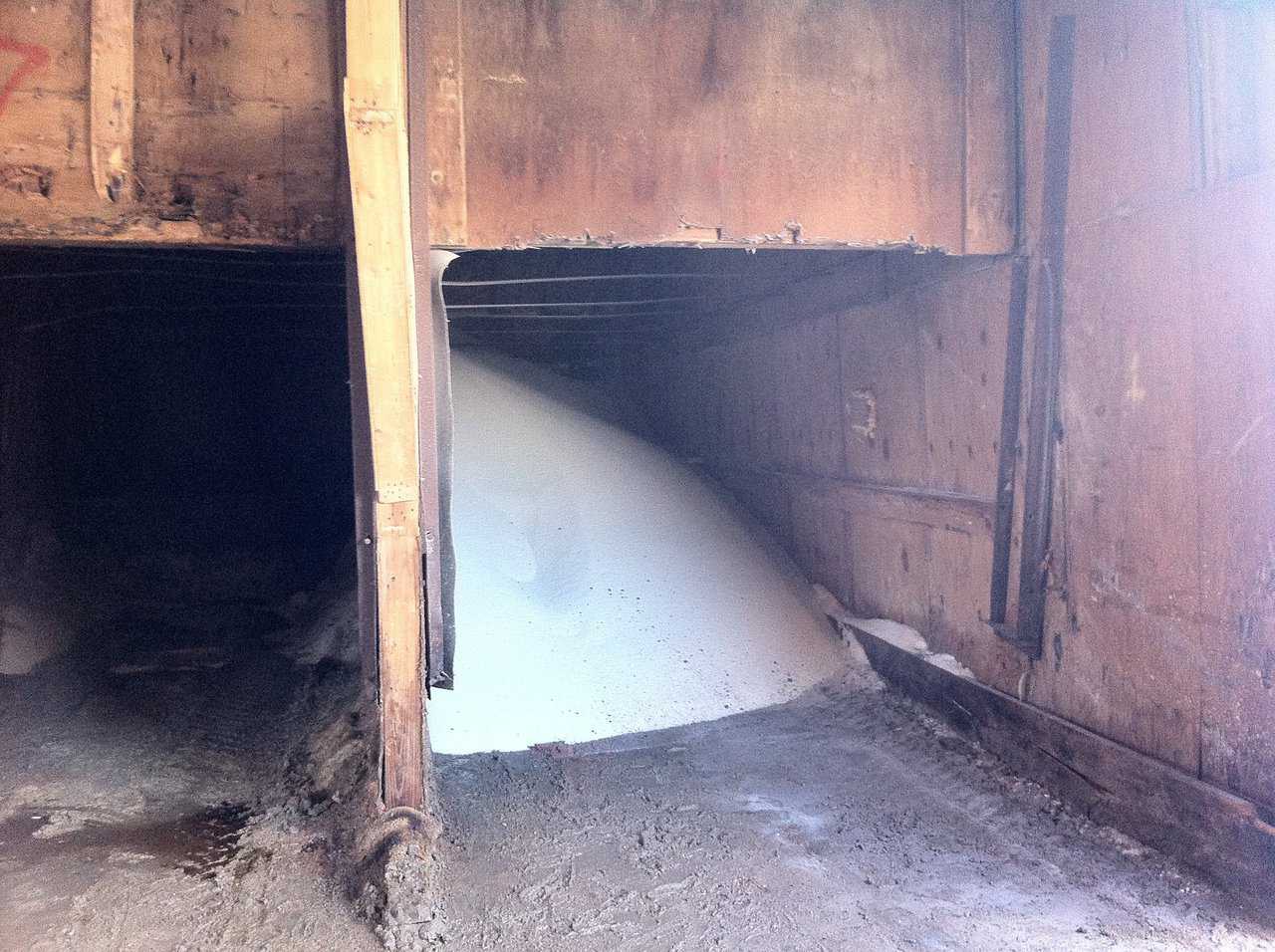 ---
Why a Monolithic Dome Fertilizer Blend Plant?
Cutting-edge, money-saving technology that safely maintains the quality of your product
What's a fertilizer blend plant's number-one enemy?
Moisture! If water gets into or condensation forms inside a storage unit, it quite quickly begins degrading the fertilizer and forming rust.
But Monolithic uses a technology that keeps that troublesome process to a minimum.
We construct our domes of steel-reinforced concrete, insulate them with polyurethane foam and air condition them. That creates important advantages:
Moisture Control
Most structures designed for storing and blending fertilizer are not insulated or air conditioned. Monolithic plants are! The domes are waterproof. Their one-piece concrete construction literally locks out moisture. Their insulation and cooling system prevents inside condensation and provides a far more comfortable and healthier environment for workers.
We use affordable, one-ton air conditioners – window units like those used in homes.
Low Energy Costs
Monolithic Domes are super energy efficient. It takes far less energy – 50% to 75% less – to cool a Monolithic Dome than it does to cool other, similar-size structures.
The dome's interior temperature stays consistent and fluctuates very little, regardless of the outdoor temperature. That kind of energy efficiency translates into long term, low energy costs.
Disaster Resistance
Monolithic Domes meet FEMA's structural criteria for providing near-absolute protection. They can survive, and have survived, tornadoes, hurricanes and earthquakes. They are fire-resistant and bullet-resistant. They cannot be easily penetrated by terrorists. And they will not rot or get eaten by termites.
Circular Shape
The domes can be built in any size. More importantly, their circular shape allows for minimal travel of load-out equipment.
Low maintenance; High Durability
Monolithic Domes require a minimum of upkeep, but they have a lifespan of 100+ years.
We have been successfully designing Monolithic fertilizer blend plants since the late 1970s. We'd like to help you design yours. Please contact us: [email protected] or 972-483-7423. And please review www.monolithic.com for more information.
---
Related Links: