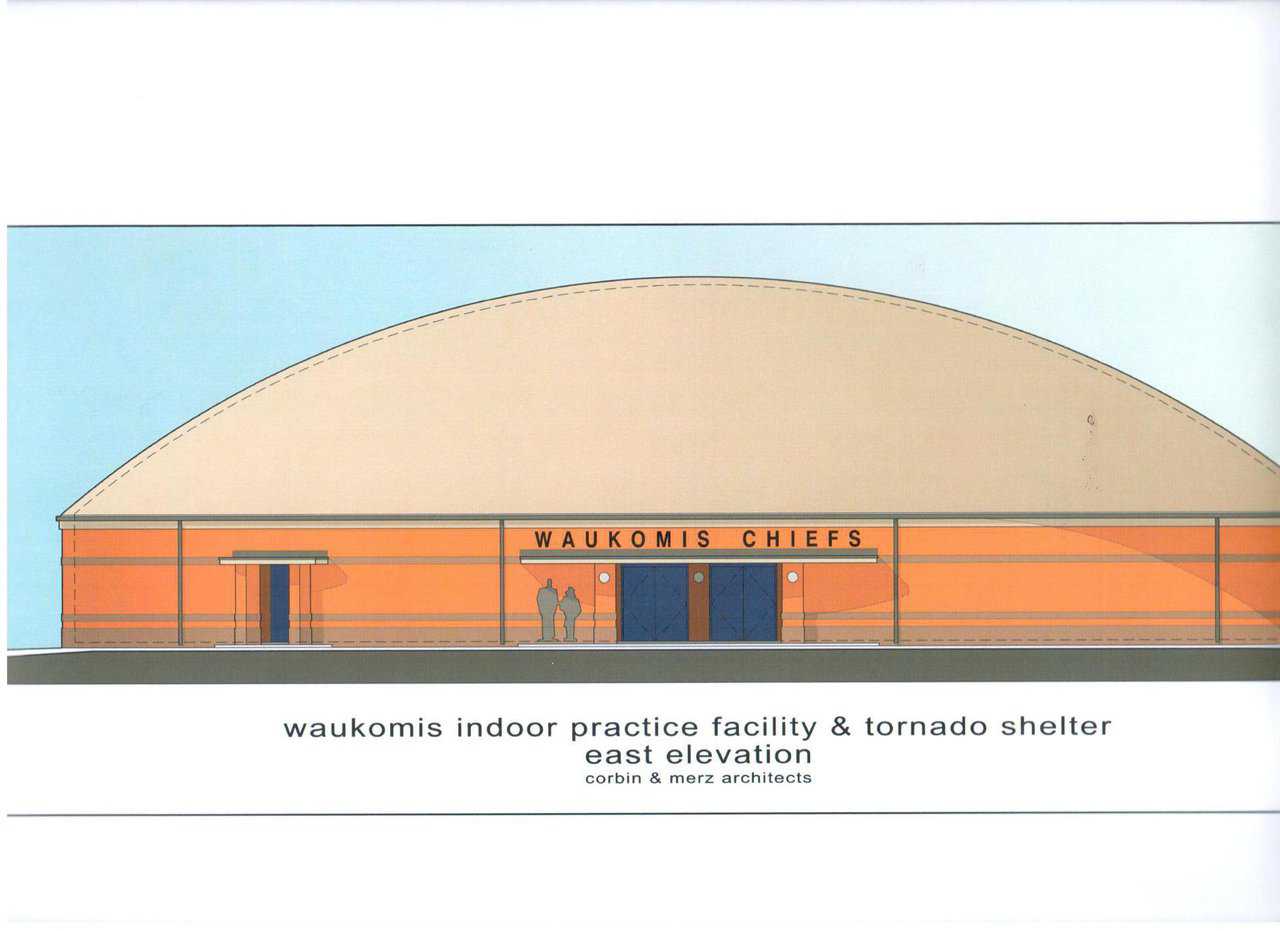 ---
School district protects students by building dome
Located in the heart of what is dubbed "Tornado Alley" sits Oklahoma. Since a recent tornado slammed through schools, districts are working to make schools safer for their students. One district is doing that with a Monolithic Dome.
The Waukmois School District, located about 60 miles northwest of Oklahoma City, is taking measures to secure its students in the event of a tornado. That's why a new Monolithic Dome is being built for the district.
The project has a budget of $1.5 million, and according to superintendent Shawn Tennyson, it is estimated to be completed in mid-summer 2017. Specifications of the dome include a diameter of 120 feet with 9,500 square feet of space and occupancy for 227 people.
Once it is completed, the building will operate as a practice facility and a field house. When asked about why a Monolithic Dome was chosen, Tennyson stated it was "due to the structural soundness and the ability to use it for more than one purpose."
On many people's minds in the area is the 2013 Moore tornado that struck two different schools and killed seven students. The region has had multiple tornadoes in recent years, further demonstrating the risk for this area.
Monolithic Domes provide near-absolute protection from disasters such as tornadoes and hurricanes. They have been proven to withstand such disasters, which is a benefit that has attracted people to them. In some disaster-prone areas, FEMA helps fund the building of these structures because of their structural strength.
Realted Links