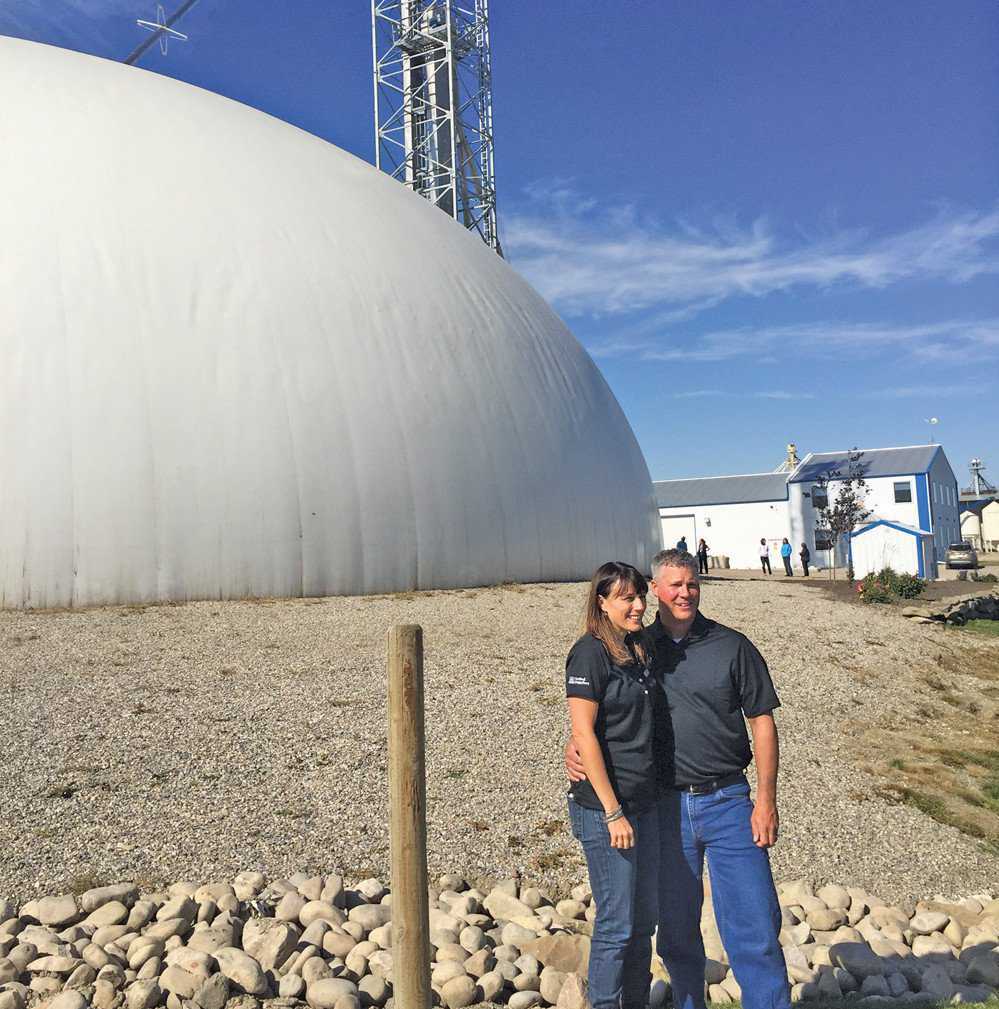 ---
Fertilizer dome is centerpiece of family business
Grainews recently profiled Andy and Christina Stender's family agricultural business. Crowfoot Ag Solutions in Strathmore, Alberta serves over 100 farmers and now includes a Monolithic Dome fertilizer blend plant built in 2014.
But it's the concrete dome in the yard that's most striking. It's the first of its kind in North America – a structure that contains both fertilizer storage and blending capabilities. "It is a custom design. There isn't another one like it," says Andy.
The dome provides a sizable storage facility on a small footprint, Andy says. It also provides extremely safe storage against the elements. The concrete dome requires very little structural maintenance, compared to a wooden building or bin system, he adds.
Back in 2014 when the Stender's were breaking ground, the Strathmore Times attended the groundbreaking. Andy Stender talked about why they chose a Monolithic Dome.
"The reason we chose the concrete dome concept is it provides the ability to have the ultimate product safety for our customers," said Stender. "We can store not only a lot of product, but it allows us good safe storage so the quality product (on the farmers end) … do not have any issues with their supply."
With the concrete dome concept, it gives a new outlook for farmers and where they want to receive their product.
"We are not going to run out of product and rely on a truck to come two (or) three times a day to fill the plant. The speed of the plant both on receiving the product from the manufacturers to customers is as fast or twice as fast as any of (the) competitors," he said.
Safety is often the driving factor for building a Monolithic Dome fertilizer storage. However, for dome owners, it's the long term performance that ends up being the real reward.
Read the rest of Building an agricultural retail business on Grainews' website. Also read Crowfoot Ag Solutions cuts ribbon when they broke ground for the dome.