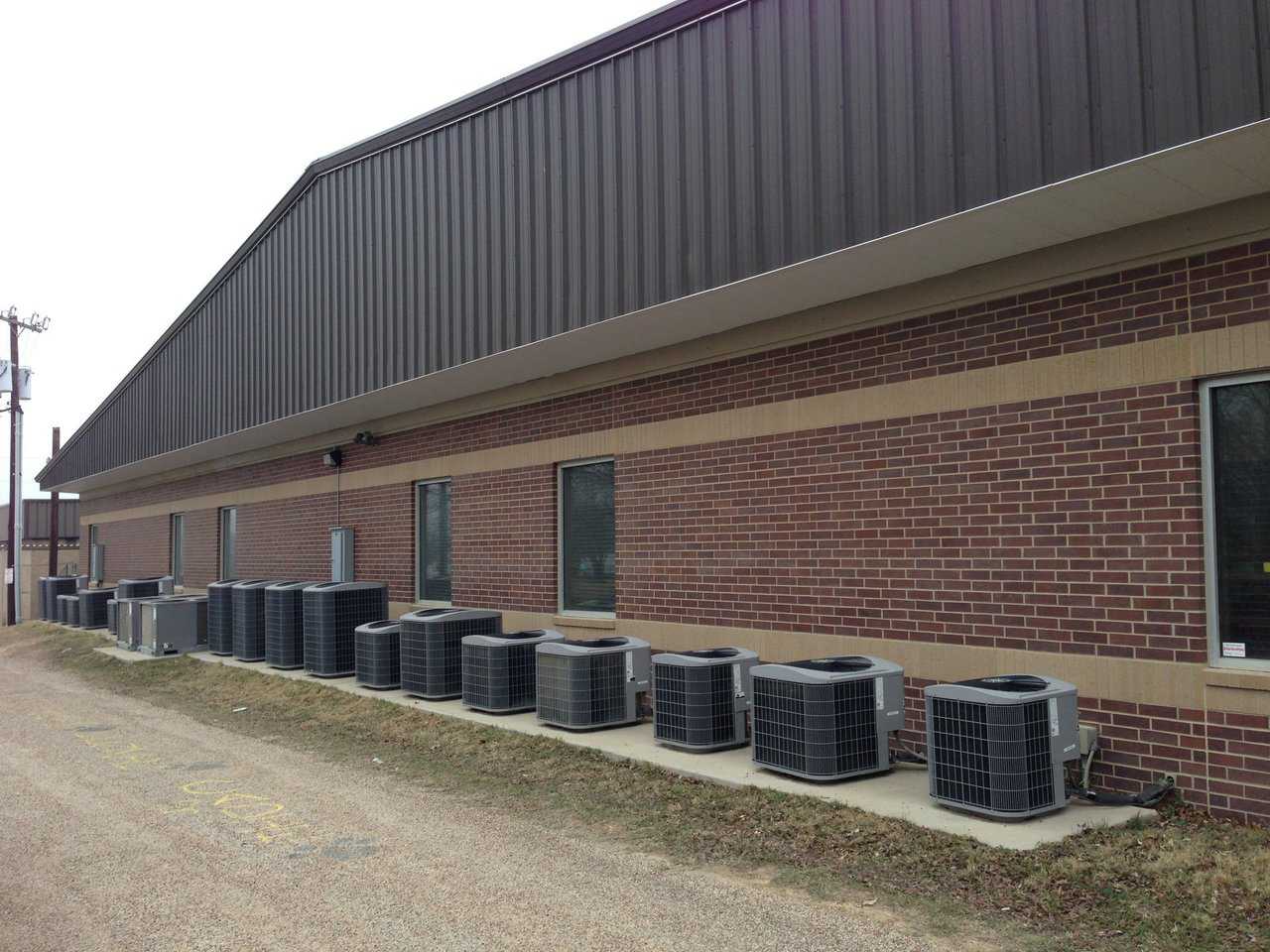 ---
Cost to cool your building
See the picture!
It depicts the back side of one of two buildings that function as a traditional Texas school serving 236 students in Kindergarten through Grade 12.
Like many traditional schools, this building has a line of 20 air conditioning units along its back wall. The companion building has another 20 units along its back wall. That's 40 AC units at just one school!
Consider what it costs to install 20 units. How much electrical do those 20 units require? How much copper? How much just plain expense does it take to install and run 20 units?
And these units are not inexpensive toys. They are not $100 window units. By the time the unit is installed, each costs a minimum of $3,000 to $4,000. And bigger units cost two to four times that much.
The next time you drive through town, please think about this. Look at the schools, look at the churches and just do a rough count of the AC units you see. Keep in mind that most schools and churches hide their units along the building's back side.
As I drive through the suburbs of Dallas, I'm constantly stunned by the number of AC units I see at schools. Many have one major AC unit for each classroom.
That costs serious money – not only to install but to hook up, to maintain, to replace and most of all to furnish with power.
It's no wonder that we receive so much acclamation for our Monolithic Domes. Our domes use one fourth that amount of air conditioning.
Most conventional churches and schools in Texas use one ton of air conditioning for each 250 square feet. The rule of thumb for a Monolithic church or school is one ton of air conditioning for each 1,000 square feet. That's 1/4 as much!
It takes a lot of money to heat and cool buildings such as the one pictured here – especially to cool them in Texas where, in some years, we have more than 100 days of 100 plus degrees.