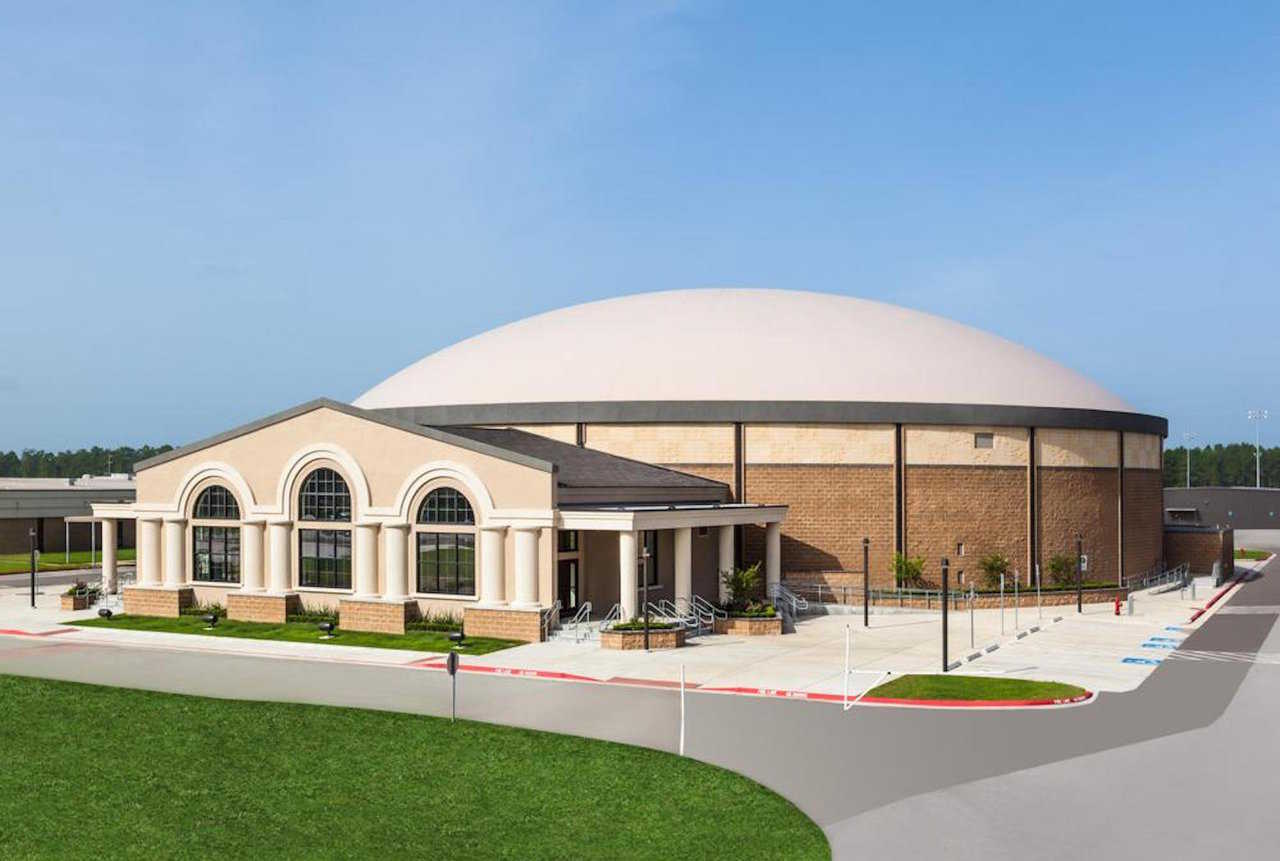 ---
Monolithic Dome Safe Room Used Nearly Every Day for Performing Arts
In Lumberton, Texas a monolithic dome safe room was constructed for the school district and community. However, the community doesn't call it a safe room. They call it the Lumberton Performing Arts Center. It houses a full stage for plays and all types of performances. The seating retracts to open the floor for Senior prom or a business Expo.
"The Lumberton Performing Arts Center looks nothing like a 'safe shelter'," said Gretchen Scoggins, Coordinator for Special Programs and Communications. "By adding a Foyer, designing an auditorium for multi-use by the school and community, and decorating choices which are elegant, we have a beautiful building which impresses all visitors."
The concrete dome — built by Dome Technology — is used an average of four times a week for various community events. Between December to May, Scoggins reports it's used almost every day.
"We are thrilled that it all came together in such a way," she added, "that we can use it for school functions and provide a safe environment for those emergency responders during hurricanes."
Related Links