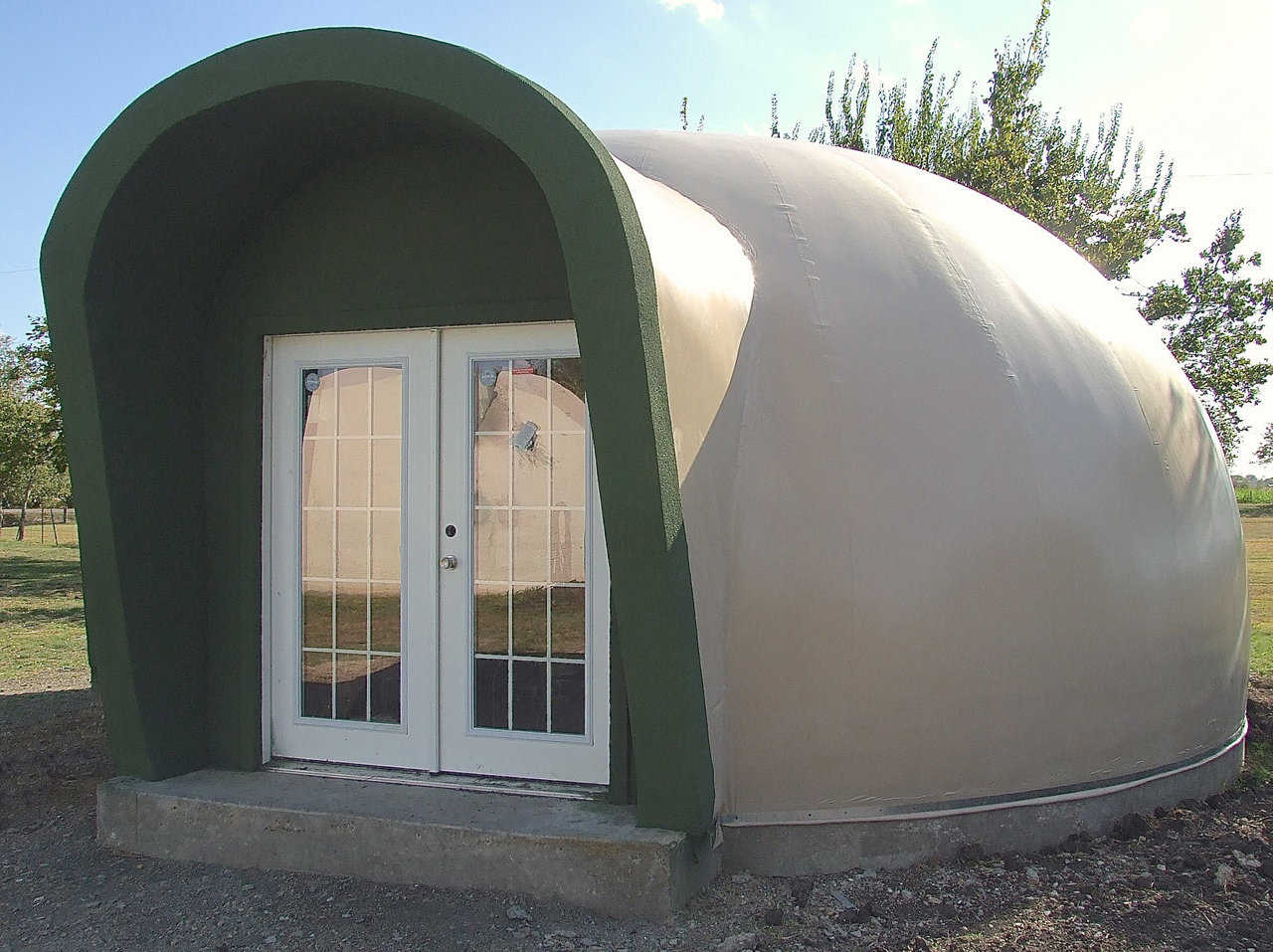 ---
An Attractive, New Augment
When I decided to build a dome behind my house, I wanted to do something a little different. So we built a tilted-out augment onto the dome. The augment provides good protection from the elements. It keeps the doors and windows out of the rain, and it should make them last longer.
The problem with this kind of opening is that the concrete sticks out into the weather. So we had to come up with a way to insulate the concrete that protrudes beyond the door.
We did this by covering it with an EIFS (Exterior Insulation Finishing System). An EIFS is a cladding system that insulates finished outdoor surfaces. Our EIFS was done by covering the augment with two inches of layered styrofoam and topping that with reinforced stucco.
Once that was done, we painted the inside of the entrance a dark green that attractively contrasts with the white, glass, double door. It all looks very welcoming!