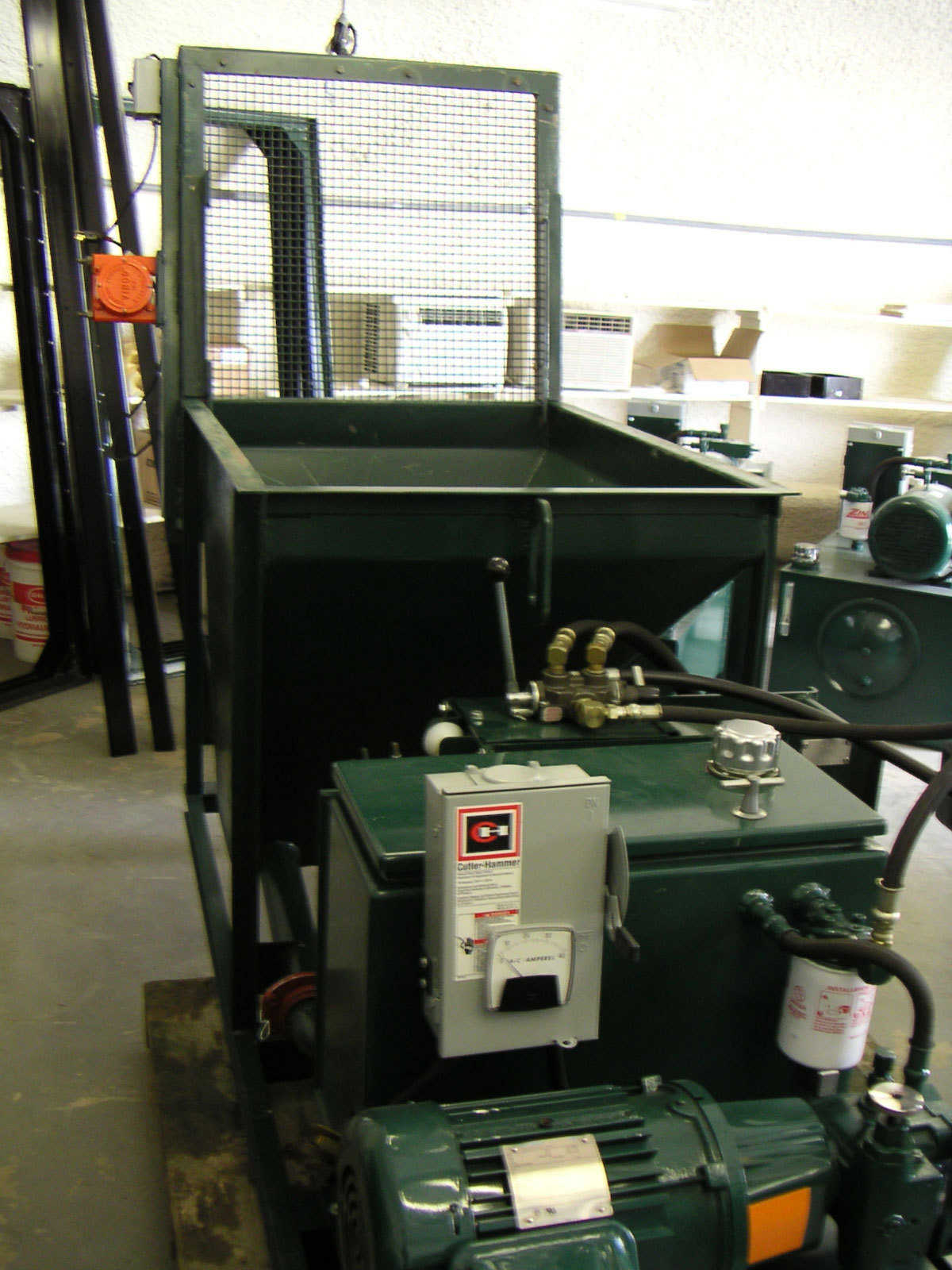 ---
The Monolithic Vibrating Screen
A better screen
The goal of Monolithic Equipment Manufacturing is to design and create equipment and supplies that make dome building easier. Our new Vibrating Screen definitely makes concrete mixing and spraying much smoother. David South, President of Monolithic said, "I have worked with lots of screens and this one is, by far, better than 99% of what's available."
Monolithic's Vibrating Screen is specifically designed to fit on the hopper of all our pumps. Its sole purpose is to filter out wrong-size aggregate and trash that often comes in aggregate and/or concrete from Ready Mix plants. Also, sand or aggregate may not always mix well. This screen is not intended for the mixer.
How it works
The screen's dimensions are such that the mixer will dump directly into it. The screen is equipped with an electric vibrator, the most durable and quietest vibrator available. It sits on isolators so aggregate has less tendency to pack the concrete in the pump. The screen can be tilted up and out of the way, making space so the mixture can be agitated with a shovel or the hopper can be cleaned.
The electrically driven vibrator is sized to shake the screen hard enough to drop normal aggregate through without manual effort. Weighing only 100 pounds, the screen is relatively light and easy to handle.
Pricing and purchasing information.
Updated: April 20, 2009