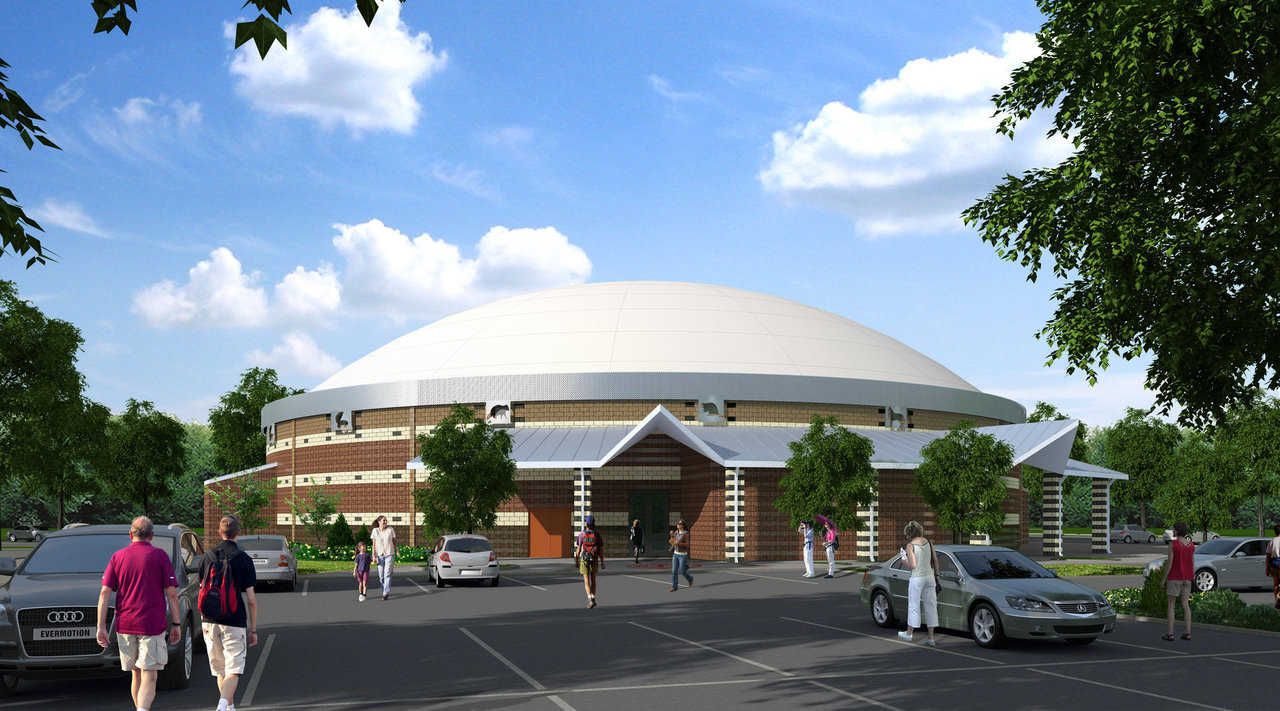 ---
Muscogee (Creek) Nation to Build Monolithic Dome
The Muscogee (Creek) Nation is making plans to build a 160-foot diameter Monolithic Dome multipurpose facility adjacent to their existing sports complex in Okmulgee, Oklahoma. The $4 million facility, which will encompass more than 20,000 square feet, will include spectator seating, classrooms, concessions and several multi-use areas. Construction is set to begin in late summer and will be completed in 2010.
Monolithic Domes are steel-reinforced, super-insulated concrete structures that meet the Federal Emergency Management Agency's criteria for near-absolute protection from hurricanes and tornadoes. Because of their shape and the materials used in their construction, the domes are also considered among the greenest of all buildings, saving as much as 50 percent on heating and cooling costs compared to traditional structures of the same size.
Michael McCoy, the Oklahoma-based architect on the project, said the Monolithic Dome's energy efficiency and strength both were key factors in the Muscogee (Creek) Nation's decision to go with dome construction.
"Since Oklahoma is prone to severe weather and tornadoes, the leadership of the Muscogee nation really liked the fact that the facility can double as a community storm shelter," McCoy said. "The energy efficiency of the building was another major draw for them."
The facility will be used for the many events the Muscogee nation hosts each year to share and preserve the group's tribal identity.
For more information about the Muscogee (Creek) Nation, visit www.themuscogeecreeknation.com.
and "Groundbreaking on New Multipurpose Facility":/stories/groundbreaking-on-new-multipurpose-facility