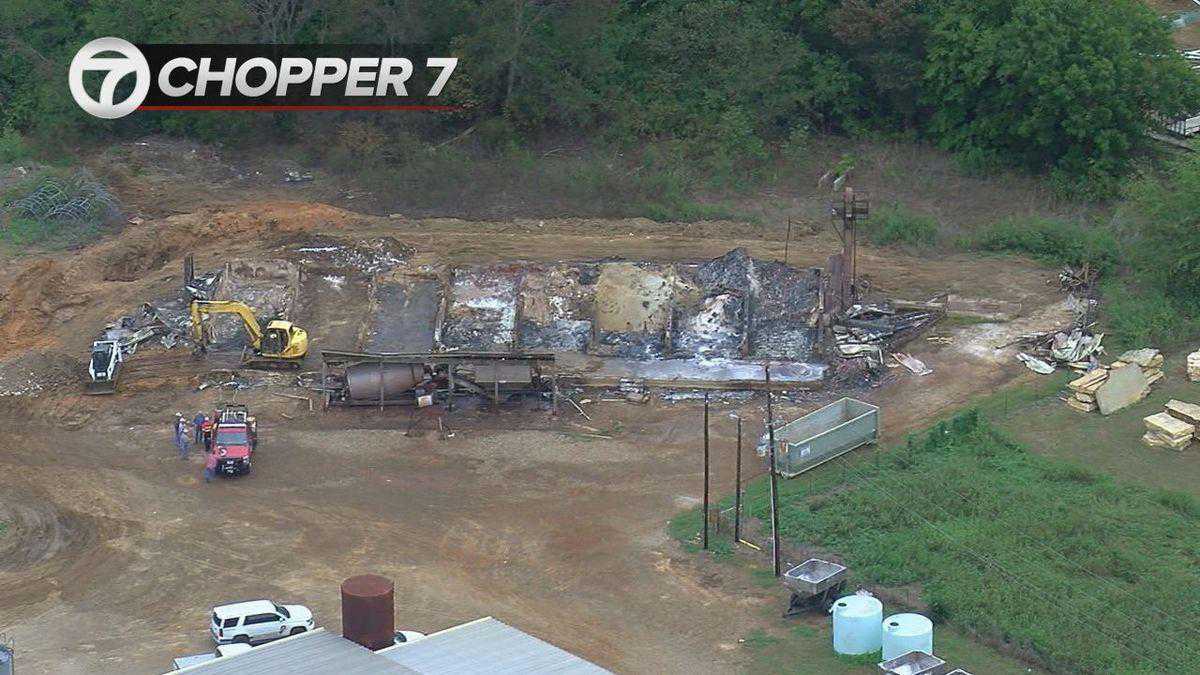 ---
A wood, fertilizer blend plant burns to the ground in Winnsboro, Texas
A fertilizer blend plant in Winnsboro, Texas burned to the ground last week. The chemicals in the smoke prompted a half-mile evacuation of businesses and homes. Fortunately, no one was injured. The fire burned itself out overnight.
The fire started around noon on Tuesday, September 25, 2018, at the Valley Feed Mill in the fertilizer blend plant behind the store. The retail fertilizer storage is a wood structure over concrete bins of various fertilizer product including ammonium nitrate.
According to KLTV 7 News, a construction working using a hand saw accidentally touched an electrical line, created an arc, and started the fire.
"This facility was storing fertilizer in the appropriate manner," said [Richard Lenius with Lone Star Hazmat]. "The way it was supposed to be stored. The top was covered with a wooden roof with a wooden structure. And that's what was burning when we arrived, not the fertilizer."
Upon arrival, crews were concerned about putting water on the fire. Lenius said they weren't sure if it would make things better or worse. They decided the best thing to do was to let the fire burn itself out and keep everyone back from the scene.
The City of Winnsboro did order an evacuation for a half-mile radius around the location. From the city's Facebook page, "Anyone outside of this radius should shelter in place and refrain opening windows, etc. Basically protect yourself from any type of smoke. People with any respiratory type illness — including but not limited to COPD, Emphysema, chronic bronchitis, asthma, etc., should remain inside and they should continue their current medical regimen."
The fire department and hazmat teams deserve a well-earned round of applause for how they handled the fire. It would be natural to panic and make matters worse. Lenius told Channel 7 news that there was more ammonium nitrate in this facility than there was in West, Texas where a fire caused a massive explosion — killing 15 people.
"I've always told everybody that the guys that died in West, Texas on that fire did it for us," said Lenius. "We learned from their lessons and we learned what not to do here and everybody went home safe."
By noon the next day, the fire was out, and the evacuation order was lifted. People returned to their homes and businesses to pick up where they left off.
In the meantime, the farmers will have to find blended fertilizer from facilities farther away. It's late in the year and maybe the blend plant will be restored by next Spring. Perhaps it won't.
Will the insurance company help rebuild another wood structure? Will they insist on something more fire safe?
Of course, we recommend the Monolithic Dome, but hopefully, they'll build something better than before.
Related stories