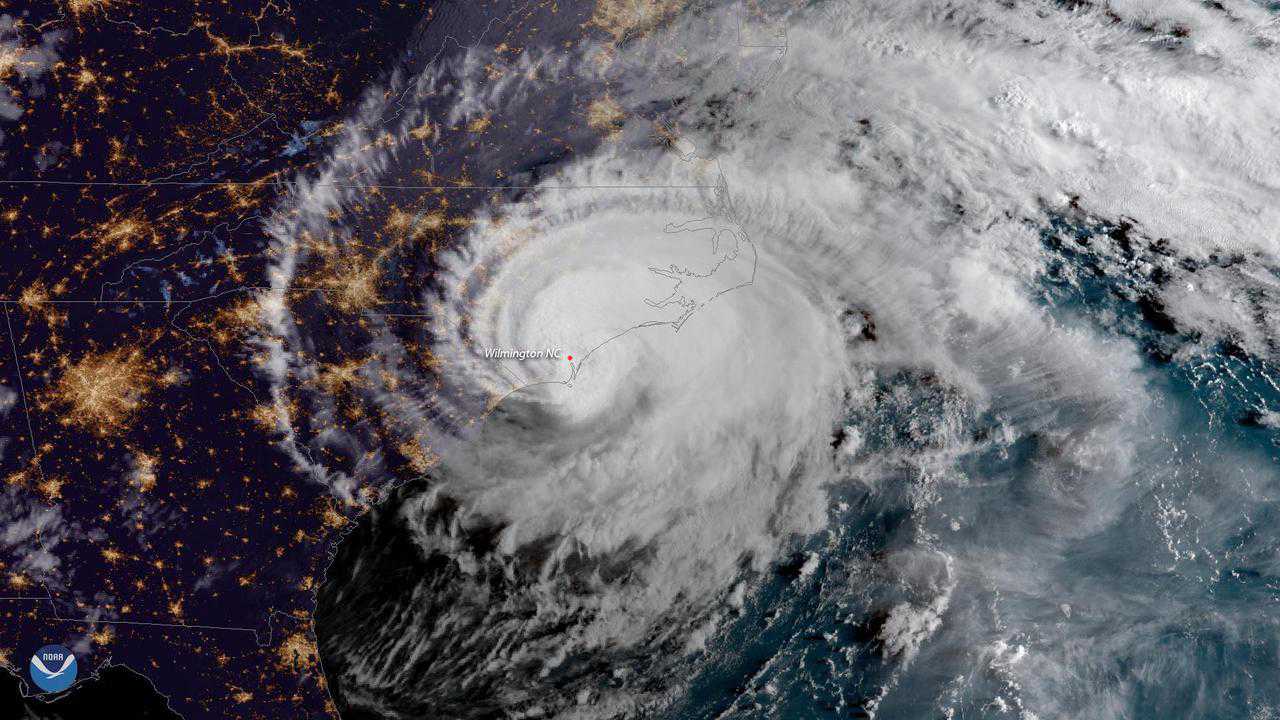 ---
Hurricane Florence batters Monolithic Domes in North Carolina [Updated]
A reporter once asked George Paul, why did he build The Eye of the Storm round? George said he wanted it streamlined like a car. The reporter then said, "But this is a house, not a car." George gave a simple response, "Yes. But every few years, all homes along the coast have an opportunity to go 100 miles per hour."
Today is one of those days. Hurricane Florence is battering the east coast. Lives uprooted. Millions evacuated. The incredible wind, rain, and storm surge will cause immense property damage. NOAA estimates that storm surge could hit 13 feet.
The Eye of The Storm in South Carolina is avoiding the worst of this storm. On the other hand, the three domes of "PCS Phosphate" in Morehead City, North Carolina, are being hit quite hard.
Eric Cagle's unfinished dome home in Sneads Ferry, North Carolina, is about 45 miles north-east of Wilmington. Radar shows it is being battered by the harsh, windward edge of the hurricane.
"The dome is next to a campground," said Cagle. "Family, friends, and neighbors often shelter in the dome during big storms."
But not this time. Cagle himself is in Key West, Florida, working on a job. He said that everyone around the dome have evacuated — even though the dome should survive without significant damage.
"David South (chairman at Monolithic) once told me that it isn't about staying and surviving a storm, it's about having a place to come home to afterward," said Cagle.
After Florence passes and clean-up begins, please do not just build what was done before. Communities and individuals should seek better ways to secure our homes and businesses against disaster. The Monolithic Dome is one, solid, option. There are others.
For those of us who live far from the coast, we can only hope and pray for the safety of everyone in its path. Thank you to emergency responders, police, utility workers, and everyone who risk their lives to help others. May you all have a quick and full recovery.
UPDATE 17 Sep 2018
Eric Cagle reports that his dad, Robert, and son, Kevin, and their neighbors did stay in the dome during Hurricane Florence. "It was not a hard wind storm, but it was a wet one," said Cagle about his dome in Sneads Ferry, North Carolina. "It wasn't a lot of wind, but an unbelievable amount of rain — broke the all time record for most rain."
As for the dome, "It's a Monolithic Dome, it's not going to do anything."
"We put the dome on two acres — on a bluff — about 20-feet above sea level," he added. "The dome is also raised another 3-feet above that. Everyone can see the dome from the main channel."
They boarded up the windows and everyone stayed inside until the worst of the storm had passed. There is water everywhere and everyone is out making repairs and cleaning up. Cagle says no one is allowed to come into the area so only locals who stayed are there now. The power is currently out.
The North Carolina Division of Aviation posted a video of a flooded freeway that is now just a river.