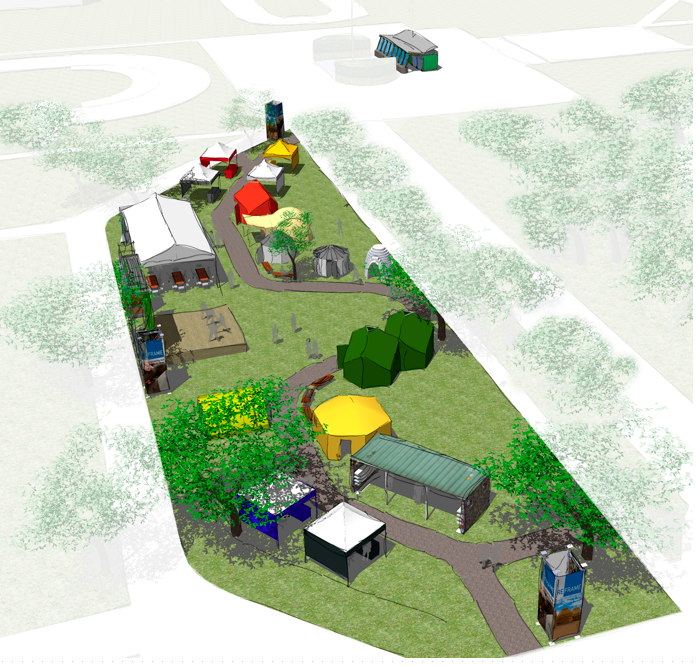 ---
DFTW is Part of a Living Village
Stephanie and Hunter Hunt are Dallas philanthropists who are working to make the world a better place by improving living standards for the world's poorest people. That's why they founded the Hunt Institute for Engineering & Humanity at Southern Methodist University. This week, the institute is raising awareness about global poverty by hosting a living village designed to inspire action.
During the week of April 11 through 15, the Living Village is showcasing shelters designed to house people displaced by war and natural disasters. Among them is a Monolithic Ecoshell that was transported from our headquarters in Italy, Texas.
SMU students were not only involved in building the village on the campus lawn, but they are also living, cooking their meals and sleeping in the shelters throughout the week.
If you live in the Dallas area, we encourage you to stop by and meet with our Domes for the World representative. You can also read more about the Living Village and other activities planned in conjunction with the village at the Hunt Institute's website.