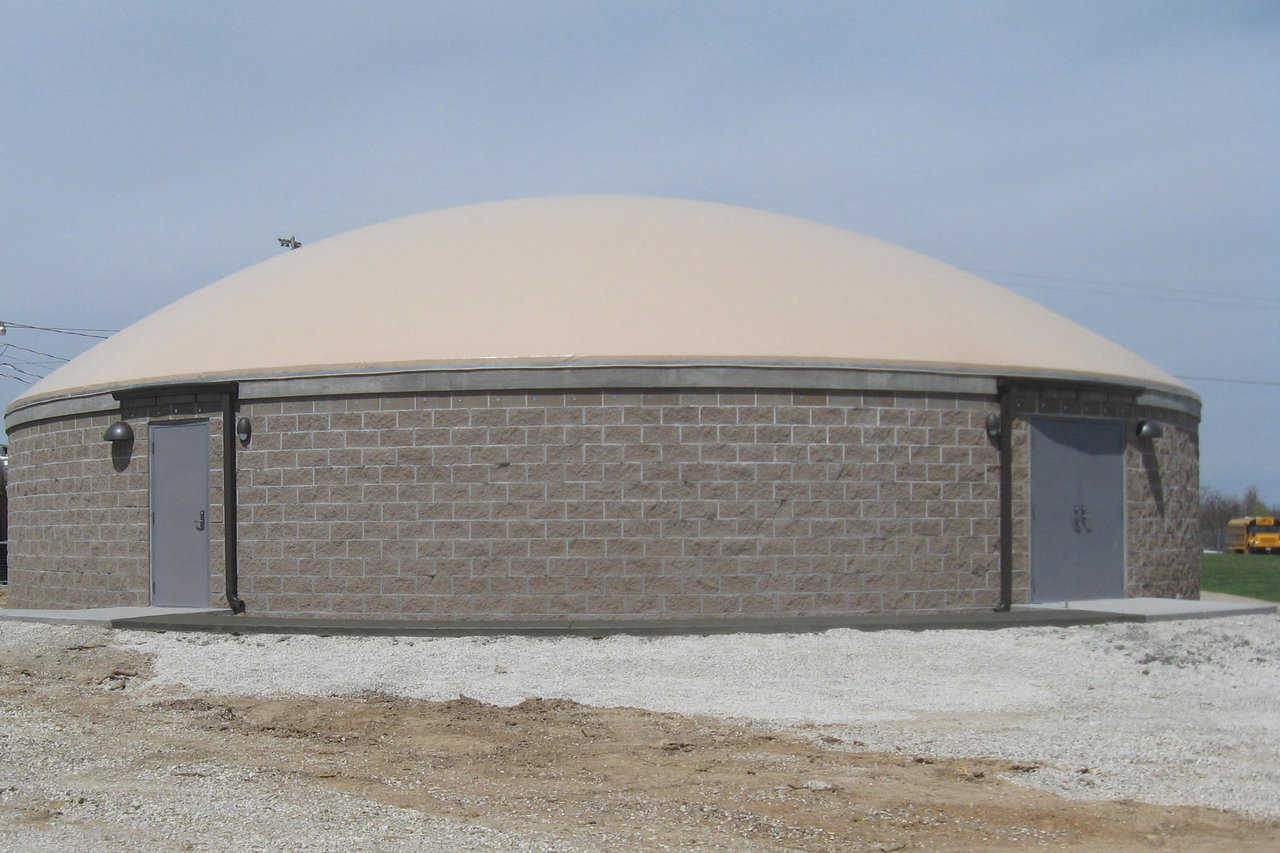 ---
Niangua to Host Open House at New FEMA-Funded Monolithic Dome School
Niangua R-V School District made national headlines when it began construction on a Monolithic Dome preschool building that will double as a community disaster shelter. On Thursday, April 16, 2009 at 5 p.m., the school district will open its doors to the public to show off the completed building, which was funded with a grant from the Federal Emergency Management Agency (FEMA).
The building, which will hold approximately 400 people, qualified for the grant money because Monolithic Domes meet FEMA's criteria for design and construction of community safe rooms, and also offer near-absolute protection from tornadoes and hurricanes. Media outlets ranging from National Public Radio to local media outlets, reported on the new construction because it was the first school building of its kind to be funded by FEMA. That, in turn, piqued the interest of the community.
"When we had severe weather a few weeks ago, we were already getting calls from people asking if they could come to the shelter," said Andy Adams, Niangua School Superintendent. "But at the time, we could not guarantee that the doors wouldn't blow off."
Now that the 2,700-square-foot building is finished, Adams is inviting members of the public to tour the facility and learn more about why the dome is considered so safe.
Click here to read media coverage of the event.
Click here to read the article that appeared on MarshfieldMail.com about the Open House.
Click here to read more about this project in Niangua, Missouri.