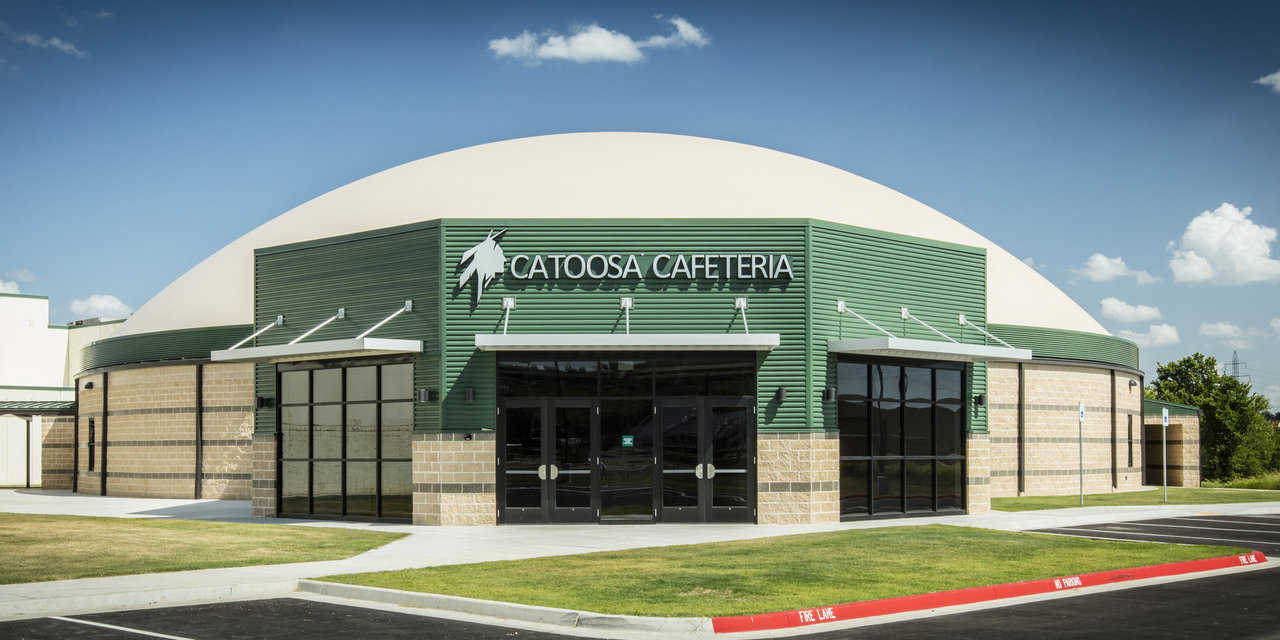 ---
Mitigation through Monolithic Domes
As superintendents and other school officials consider options for new buildings and ways to protect students, Monolithic Domes are known for being more efficient and cost-effective options.
Mitigation has long been a debate on how to safely prepare for a disaster while weighing the costs. School officials, especially in disaster prone areas, must determine the best way to safely protect their students.
What exactly is mitigation? According to the Federal Emergency Management Agency, known as FEMA, it is the "effort to reduce loss of life and property by lessening the impact of disasters." One example of the importance of these actions is the tornado that swept through Moore, Oklahoma in 2013. Several children died when the storm rolled over Plaza Towers Elementary, where there was not a storm shelter.
Preparing for such disasters is seen as important, but also may seem as expensive when considering the costs. However, FEMA stated the importance of mitigation and how much money is saved by preparing for a disaster rather than paying for it afterward. According to FEMA's website, "mitigation saves society an average of $4 saved for every $1 spent."
This message was echoed by grant specialist Anne Danysh, whose organization Real Grant Solutions works to help such school officials navigate the application process for funding. Her services focus on schools looking to build community shelter domes, which are often funded by grants from the Federal Emergency Management Agency, known as FEMA.
The reason, she stated, why these structures are funded by grants is because they serve the public. "People that want grants to build Monolithic Domes need to know that it needs to be for public use, not for profit," she said. While these grants are usually from FEMA, "once in awhile other grants will open."
In her experience applying for grants, she has found that "the one that has worked the most is disaster resistance." A majority of these are tornado shelters in the area of the United States known as Tornado Alley, where these storms are frequent. Danysh stated schools in this area could get half of construction costs for these structures covered by grants.
When designing and building domed storm shelters, one misconception people have is these structures have to be an open space such a gymnasium. However, Danysh stated this is not the case. Shelters can be any public space; examples she cited were offices, classrooms, and a stage or auditorium.
The process for applying for grants varies from state to state, but there are some basic steps. Danysh stated the first step is to "find out if you are eligible." Her organization does research on behalf clients to check eligibility. She said clients can apply for grants themselves, because "they are set up that way. But you can come to someone like me."
After eligibility is established, the designing and planning of the structure must take place. The application is submitted with these plans. Eligibility can expire, Danysh warns. "You need to keep up your eligibility, or you application won't go through."
Once the application is ready and submitted, a review must take place on the state and federal levels. After the review is completed, a funding determination will be given. With that comes a performance period when the construction must take place.
While Danysh normally works with tornado shelter domes, they can be used for hurricanes on the East and Gulf coasts of the United States. "There are so many ways Monolithic Domes can be used for different people," she stated.