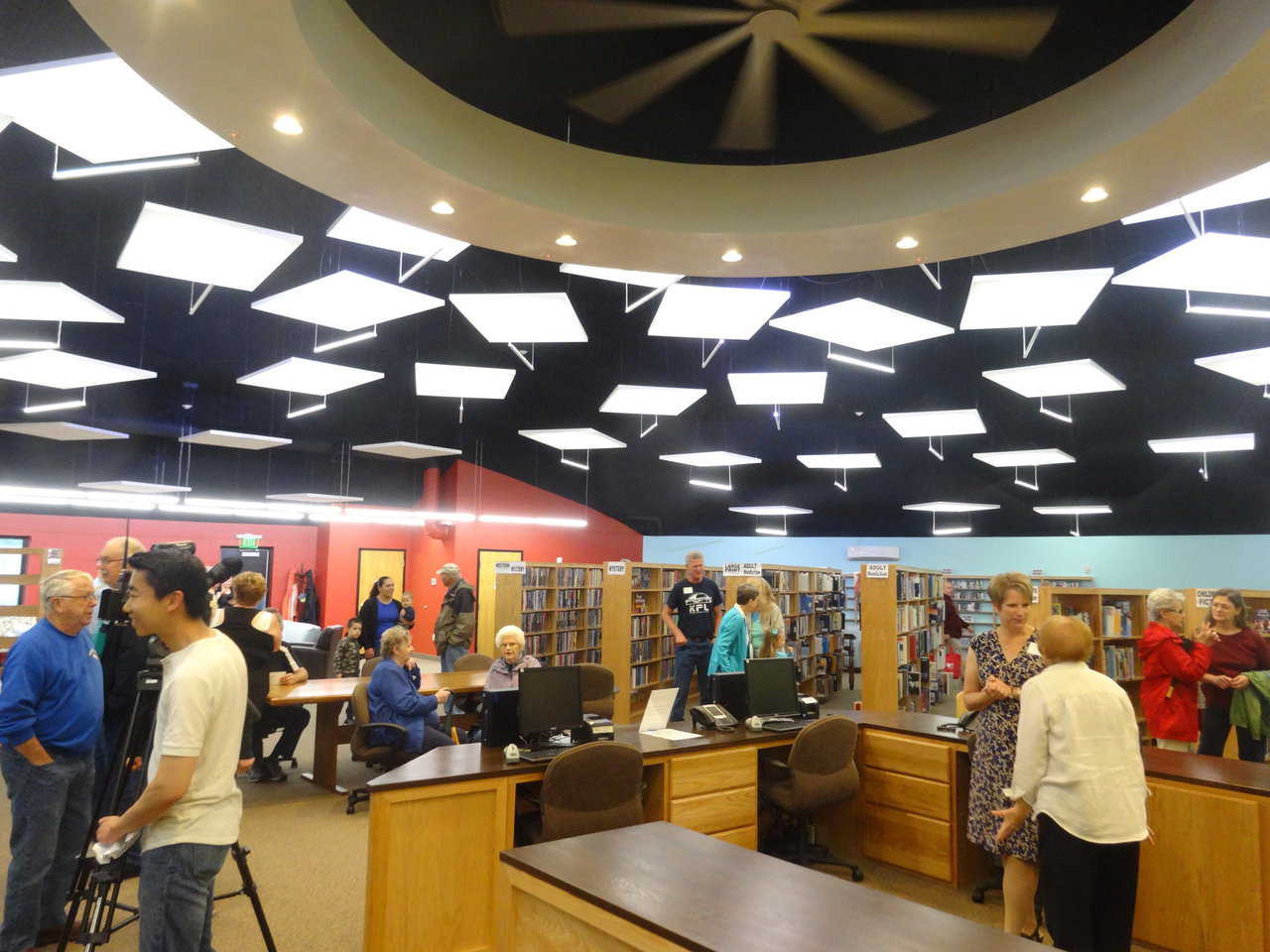 ---
Kasson Public Library opens its doors
The Kasson Public Library recently celebrated the opening of its new Monolithic Dome in Kasson, Minnesota. The building will be an asset to the community not only as a library but also as a shelter in case of emergency.
The library was in need of a new building, because the previous building was too small to meet its needs. When doing research, it was found that building a Monolithic Dome would be a third of the cost of a traditional building. The energy efficiency of a dome was also a contributing factor in choosing the design.
"The cost of utilities would be equal or maybe less than what the old library was," said library director Art Tiff. "The cost of heating, cooling and lighting was another major factor in construction."
With building starting in September 2015, the library was recently given final occupancy in late August 2016. The construction funding came from an unconventional source: a 27-year-old fund. The city of Kasson had a special fund set up that accumulated over the years, including grants, rebates, and other sources of income. Donations were also used to help furnish the inside of the building. However, no new tax dollars were used in the funding of the building.
This building in unique because it is the first building in Minnesota with a Monolithic Dome attached to stem walls. Using this design allows for maximum utilization of space, giving the library ample room to serve the community.
"As of yet, we really like the building and how it is laid out," Tiff said. He said it was exciting to have the new building because it allowed "more space and more opportunities to provide the community and surrounding areas." He would encourage people to visit because it is clean and offers more areas to sit and read.
The community has been waiting for a new library and was exciting for the opening. Earlene King, chairwoman of the library building committee, stated to the Post-Bulletin that "people had been waiting for so long for a larger library. I have friends who had been library supporters long before I got involved and I was hearing 'It'll never happen.' Now all of a sudden, it has happened. One of the fellas was so happy, I thought he was going to break out into a jig."
The building has been embraced by the community. "With the new building being a safe shelter, it makes it even more welcomed by the taxpayers of the city of Kasson, MN," Tiff said.
For more information visit the Kasson Public Library website
Related News Stories