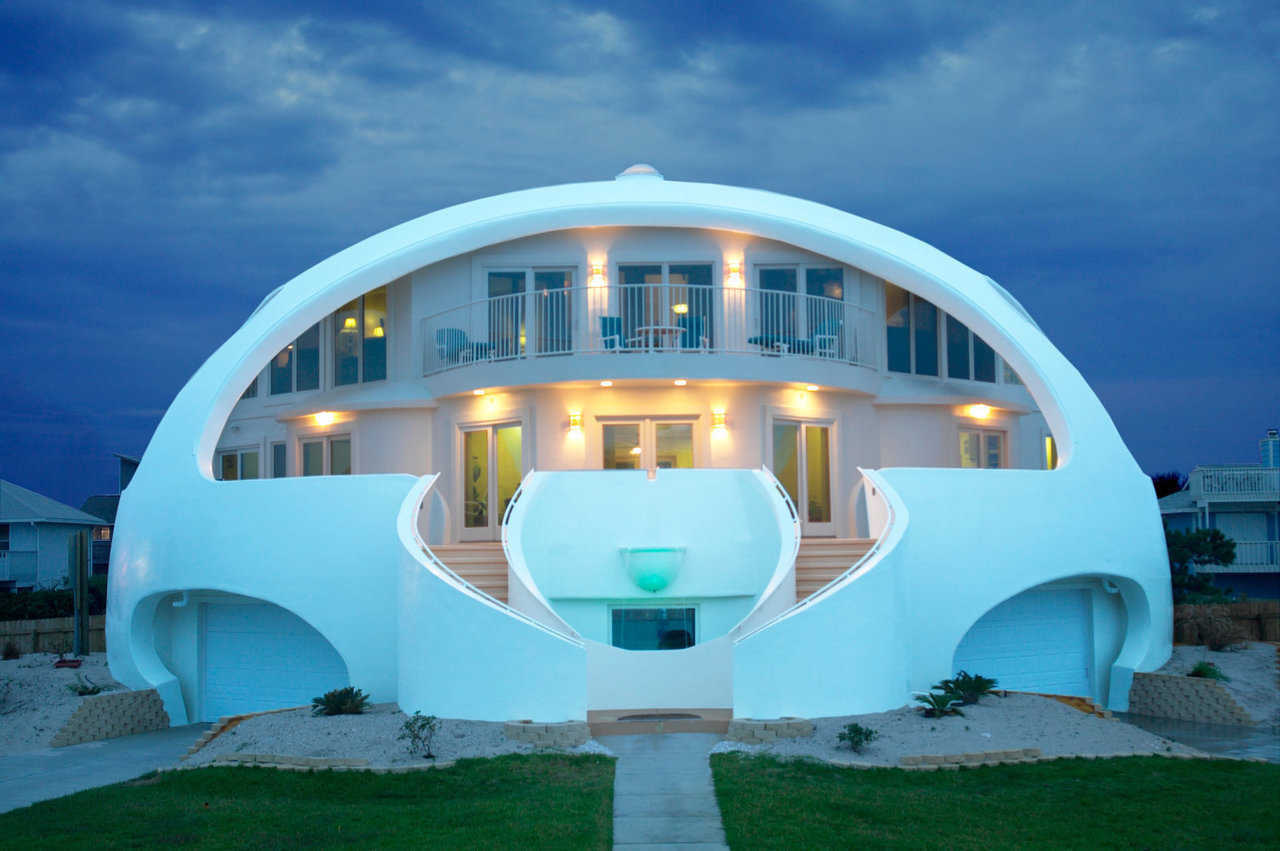 ---
Dome of a Home for sale
A recognizable Monolithic Dome home on the sunny shores of Florida's Gulf Coast is currently for sale.
When you say "Dome of a Home," people in the Pensacola, Florida area know exactly which house you are referring to. It has been described as the perfect vacation or rental home, due to its proximity to the beach.
This home has several attractive amenities that make it a great beach home. The total floor space is 3,202 square feet with 4 bedrooms and 3 bathrooms. It features an above-ground pool with a surrounding patio, complete with a changing room and poolside refreshment station. There are three fireplaces and the home is offered fully furnished. Several decks offer beautiful views of the nearby beach.
Monolithic Domes are known for their storm resistance, and this home is proof of this quality. With some exterior repairs needed, the home survived a force 4 hurricane. This garnered a lot of media attention and the home has been featured on the Travel Channel, The Weather Channel, HGTV, and more. For more information about how the home was built and its experiences with hurricanes, read this article.
The home was built in 2003 and was designed by architect Jonathan Zimmerman, who designed several dome homes.
The property is listed with Joe Billingsly and Kathryn Billingsly Ray at Paradise Coastal Realty. To contact the realtors, visit the website listing.
Home details
Address: 1005 Ariola Drive, Pensacola Beach, FL
Listing price: $999,000
3,202 square feet
4 bedrooms
3 bathrooms