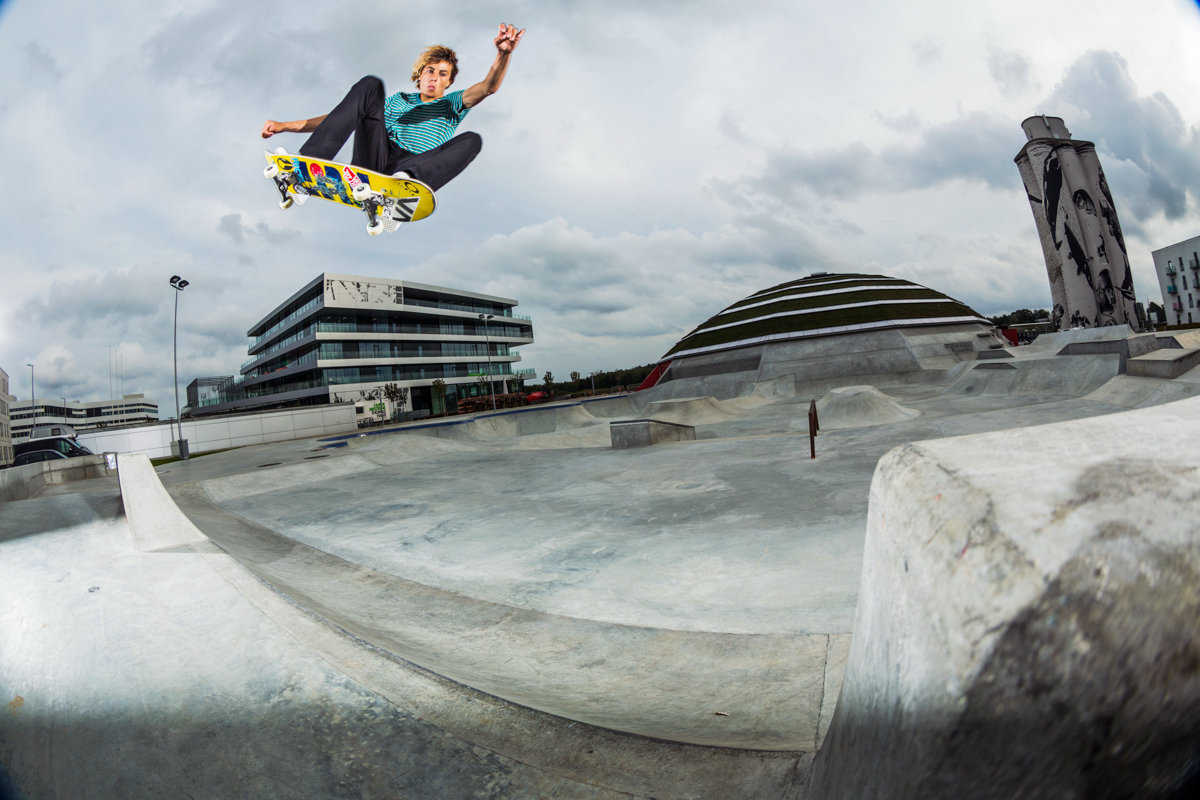 ---
Amazing use of concrete and dome shape for recreation park
It may not be a Monolithic Dome, but it sure is cool. A skate-park in Denmark with concrete obstacles, a grass covered wood dome, climbing wall, and much more. It's an amazing use of concrete, landscape design, and urban improvement. Just look at the grain silos they painted.
Danish studios CEBRA and Glifberg+Lykke have created an igloo-shaped street sports centre and a skate park on the harbour front of Haderslev, Denmark.
CEBRA's domed sports centre houses facilities for street basketball, skateboarding, parkour and bouldering, while Glifberg+Lykke's 4,500-square-metre skate park is carved out of a concrete landscape behind.
The studios worked together to integrate the two parts of the site in the southern Danish town, so the dome appears to be "growing out of the concrete landscape like a mushroom".
From Dezeen and The Berrics.