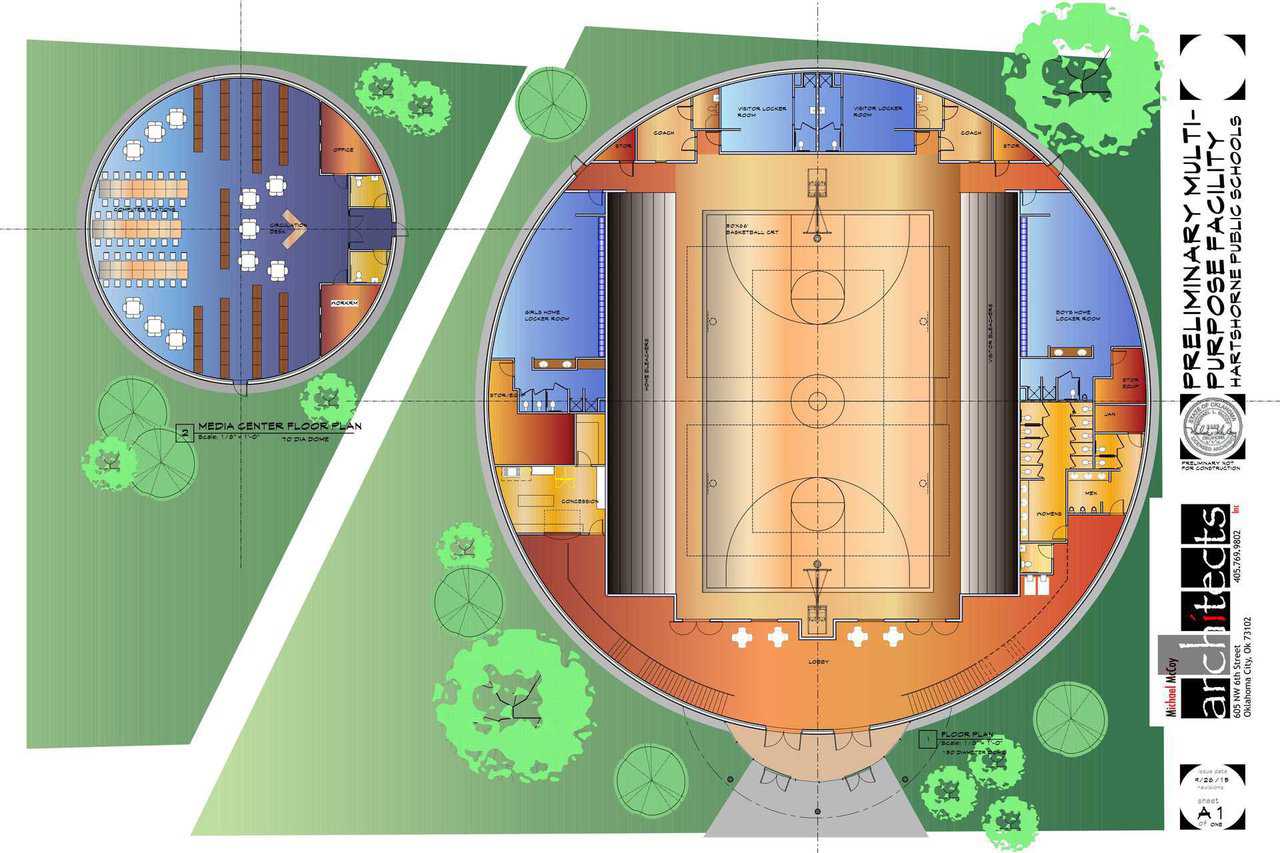 ---
More storm shelters going up in Oklahoma
In the tornado-prone area of Tornado Alley, school districts and officials are building more and more Monolithic Dome storm shelters.
Officials at Hartshorne Public Schools are building an event center that doubles as a storm shelter near Hartshorne High and Middle School. There is also one under construction at North Ward Elementary School. These schools are located in the southeastern city of Hartshorne in Oklahoma.
A local news article describes the details about these projects:
"Hartshorne voters passed a $7.7 million school bond issue in November, 2015, giving the green light to a bond package to construct and equip the two monolithic domed buildings. Both are being constructed according to Federal Emergency Management Agency guidelines said Ichord.
The largest building at the high school will double as a storm shelter and event center, complete with a combination auditorium and gymnasium inside. Plans call for the 18,900 square-foot building to feature a 150-foot dome. It also will include a basketball court with retractable seating at the lower levels and basketball goals that can be removed during other events.
While it's designed to seat up to 1,150 for a school event, as many as 3,000 people could jam into it in case of a tornado or other emergency."
According to the National Centers for Environmental Information, "Tornado Alley" is an area in the south-central United States that has a disproportionately high frequency of tornadoes. These usually occur in the late spring. After several students died from a tornado at an elementary school in Moore, Oklahoma in 2013, school officials have been led to build structures to protect students.
Monolithic Domes have been proven to withstand natural disasters such as tornadoes and hurricanes. The design of these structures allows them to withstand pressures from such disasters better than conventional structures. Dome Storm shelters can double as community shelters and have every day uses: classroom, gymnasium, auditorium.
The architect on the project was Michael McCoy with South Industries building the domes and MacHill Construction Company as the general contractor.
For more information about the storm shelters being constructed, visit the news article 'Keeping our kids safe' by James Beaty in the McAlester News-Capital.
Related Links