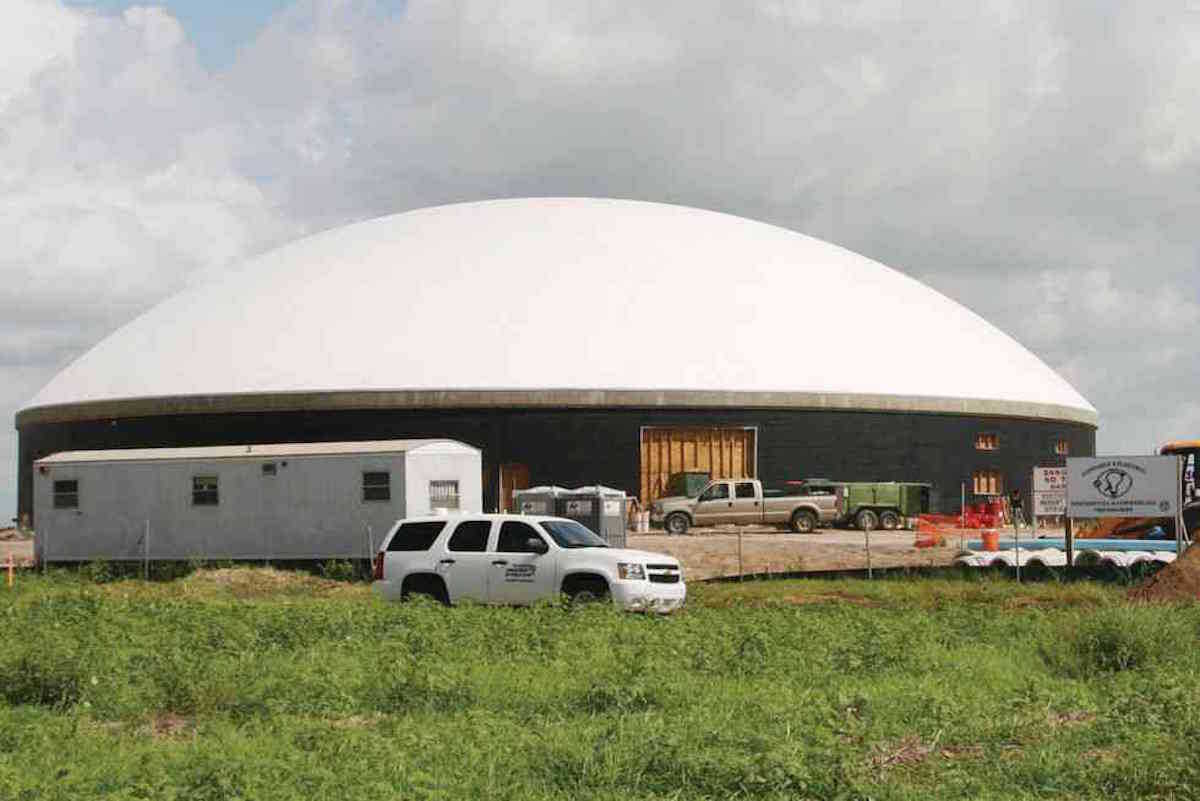 ---
Community center and safe room nears completion
To construct a conventional building strong enough to withstand mother nature you normally build it like a bunker. It serves only one function and remains empty most of the time. With the new community center in Mercedes, Texas, they get twice the building for the price. Most of the year it's a gym, learning center, and meeting space. During a Texas-sized storm, it's a place of refuge for the town.
A project of the Texas Department of Emergency Management's Texas Safe Shelter Initiative, City Manager Richard Garcia said the monolithic dome, which is located on the north end of Vermont Avenue, will serve as a safe room capable of withstanding tornado and hurricane force winds of up to 200 mph.
With regard to the purpose of a dome-shaped safe room, which underwent inflation this week, Garcia said that constructing such a structure is considered less costly than building a conventional facility. And while the dome will be used as a shelter for Mercedes residents unable to evacuate in the event of a storm, it will also double as a "spacious energy efficient building" when inclement weather is not a threat.
Specifically, Garcia said the facility will also serve as a recreation center equipped with a gymnasium, computer learning centers and meeting space.
Read the rest of Dome-shaped safe room nears completion on the Mid-Valley Town Crier website.