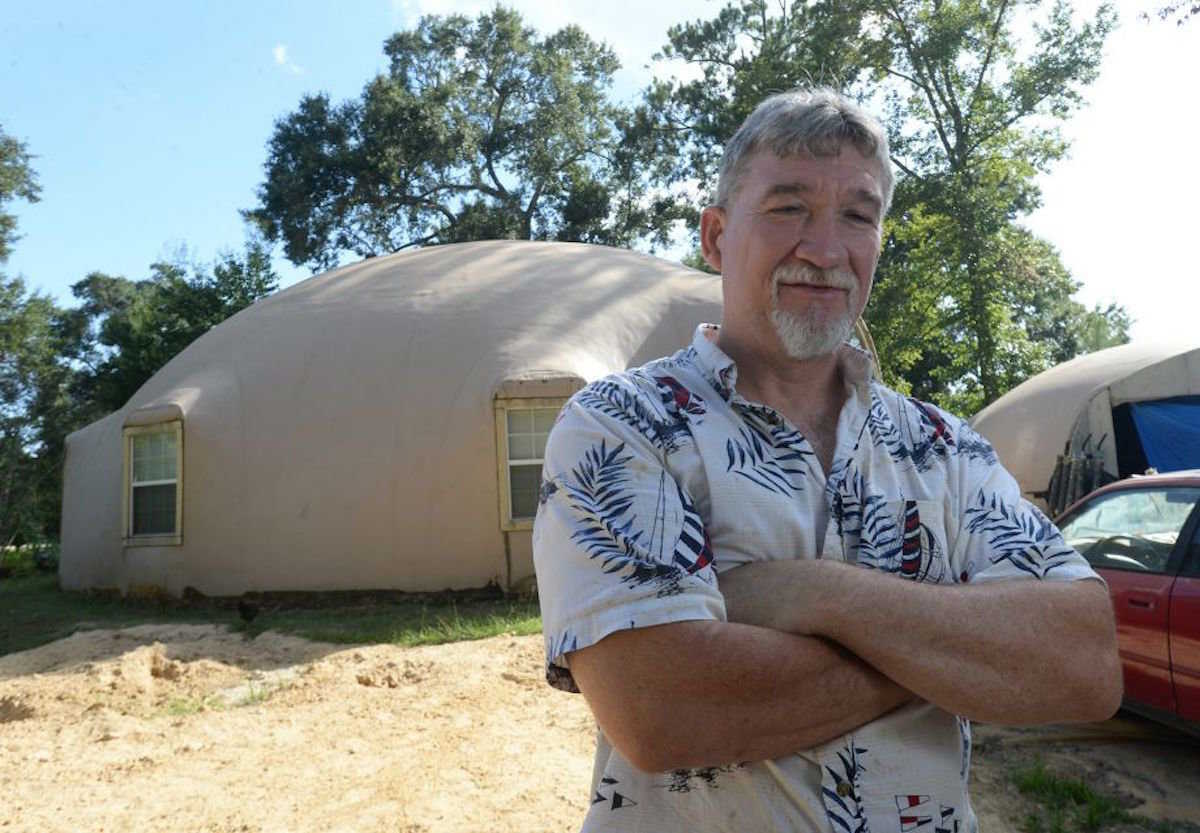 ---
Dome homeowner wants to watch next hurricane — not evacuate
For many, the mass evacuation for hurricane Rita was a bigger disaster than the storm. Millions left their homes and inched their way north in a Texas sized traffic jam. Many ran out of fuel while parked on the freeway. Others stayed behind only to face the peril of the storm itself. As Eric Besson of the Beaumont Enterprise reports, "Rita showed that, in the worst cases, no matter the decision, few avoid suffering."
After hurricane Rita, David Smith decided to build a Monolithic Dome home so he wouldn't have to evacuate again.
While people who evacuate ahead of hurricanes often hang plywood to protect their windows, Smith said he will hang Plexiglas. He will spray it beforehand with Rain-X, a water repellant.
"I want to watch," Smith said.
Smith was stationed at Fort Hood in Central Texas when Rita approached, so he didn't have to fight traffic to get out of the storm's path. But his wife and two children, who lived in a 700-square-foot mobile home in rural Orange County, had to leave. It took them four hours to drive four miles on Highway 12 to Highway 87, Smith said.
Read the rest of the story, Thousands debate: Should we stay or should we go? on the Beaumont Enterprise website. That storm changed lives.