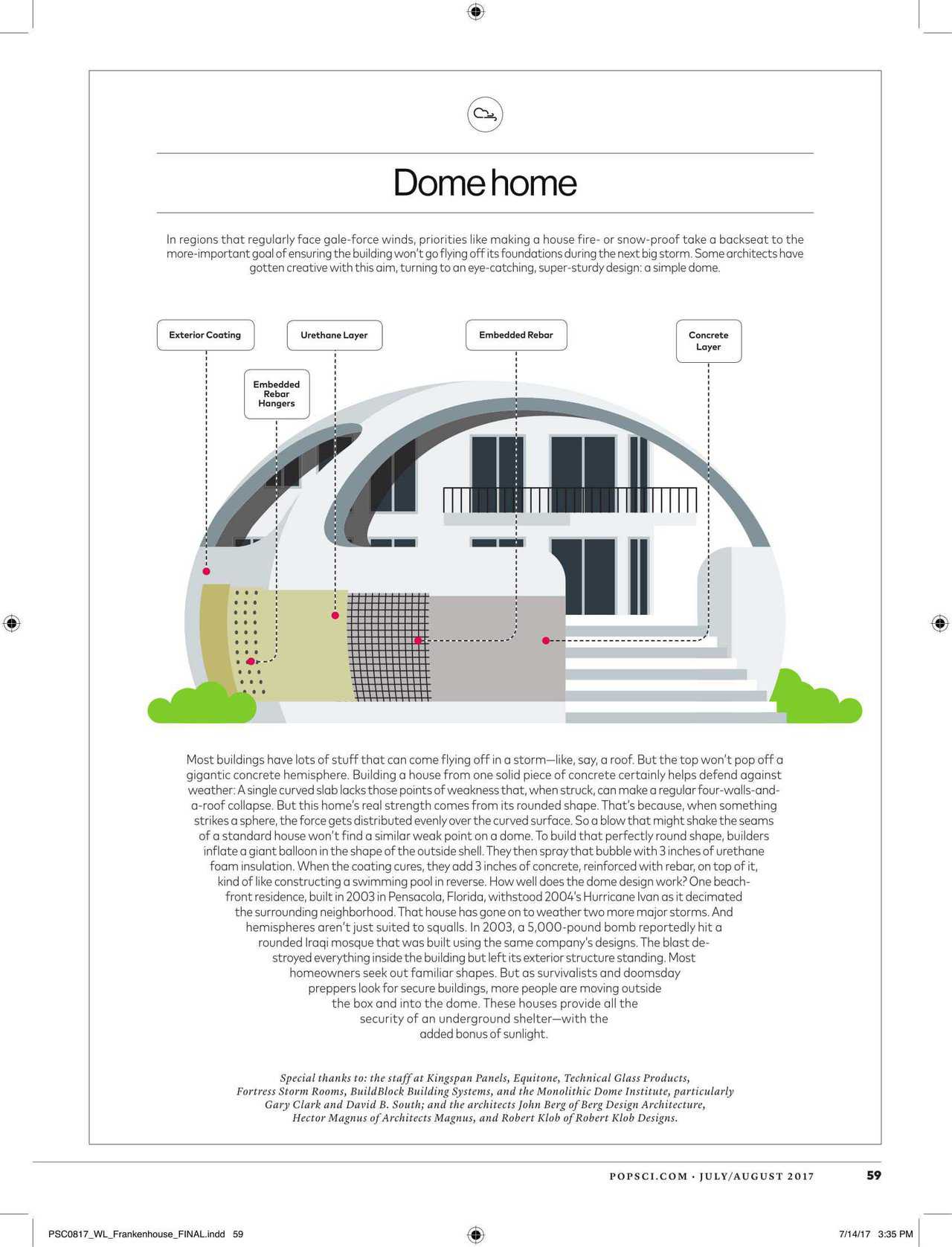 ---
Dome homes featured in Popular Science
Monolithic Dome homes were featured in a recent issue of Popular Science magazine.
Powerful weather and how to mitigate its effects is the main topic in the July/August issue of the magazine. A Monolithic Dome home is featured as one way to protect against extreme weather.
The feature is full page length plus a graphic showing the layers of a Monolithic Dome home. The introduction says:
In regions that regularly face gale-force winds, priorities like making a house fire- or snow-proof take a backseat to the more-important goal of ensuring the building won't go flying off its foundations during the next big storm. Some architects have gotten creative with this aim, turning to an eye-catching, super-sturdy design: a simple dome.
Our very own Gary Clark and David B. South were contributors to this article.
The article is written by Harlan Murphy. Catch the issue of the magazine on newsstands now. To learn more about the magazine, visit the Popular Science website and follow the magazine on Facebook and Twitter