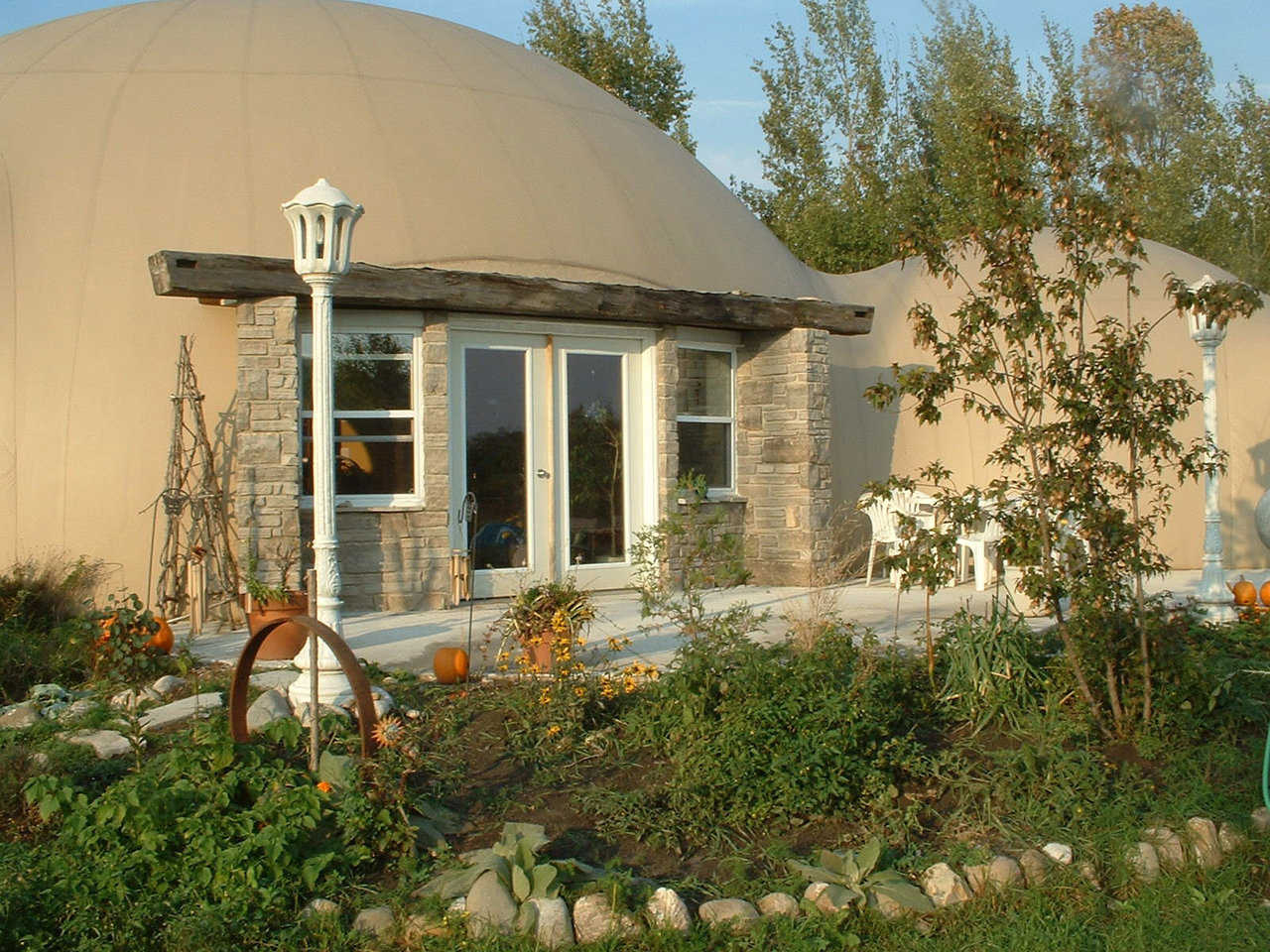 ---
Canadian Dome Builders Greet 400 Visitors during 2004 Dome Home Tour
Sharing the fame
Southampton, Ontario Canada is famous for its beautiful sunsets. And now Rebecca and Sunny Cushnie share that fame because of their newly built Monolithic Dome home. An article describing this dream-home in the Toronto Star captured media attention and sent more than 400 visitors to the Cushnie home during Monolithic's 2004 Dome Tour.
Nestled in a 2 1/2 acre, forested area near Lake Huron, two Monolithic Domes form the Cushnies' home. A 40-foot-diameter dome with an open-design floor plan includes the main living area, a kitchen, two bedrooms and a laundry room. An interconnected 24-foot-diameter dome encompasses the master suite.
A Workshop attendee
Sunny attended the 2001 Workshop. In fact, he arrived with sketches of the Monolithic Dome of his dreams.
"But after learning the construction method, I threw the plans away and started over," he said. After the Workshop, Sunny collaborated with Larry Byrne, Monolithic's chief designer, in planning his dream dome. Shortly thereafter, he purchased equipment from Monolithic and started building.
An update
In 2002, Sunny and business partner Collin MacLeod began planning Great Lakes Dome Company. According to www.gldc.ca this company "was created in order to offer everyday Canadian consumers and citizens choices and alternatives to conventional means of construction."
As of April 2008, Great Lakes Dome Company has completed six Monolithic Dome projects in Canada.
Note: This article updates information originally presented in November 2004.