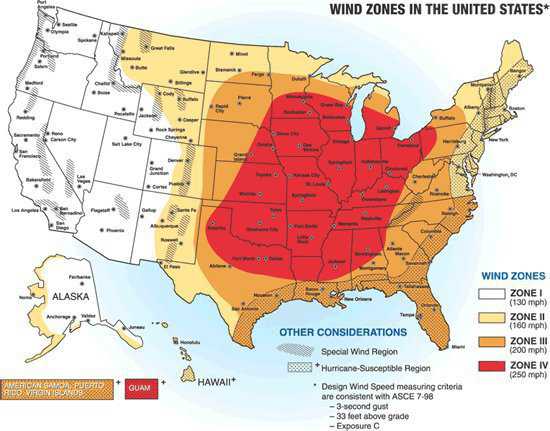 ---
Can a School Get a FEMA Grant to Build a Monolithic Dome?
A professional grant writer's answer
Note: The article that follows was authored by Anne (Williams) Danysh of Real Grant Solutions. She gives us her assessment of a school's chances for getting a FEMA grant to build a Monolithic Dome.
Anne developed and designed the grant for the school district in Woodsboro, Texas that, in April 2009, got a FEMA grant of $1.5 million. Two years later Woodsboro celebrated with a grand opening of its 20,000-square-foot Monolithic Dome. That multipurpose dome serves as a gym, auditorium, activity center and community disaster shelter.
Anne's expertise includes filtering a school's qualifications for a grant through her eligibility sieve. She does not recommend moving forward unless she is near-certain that a project will be funded. She has a 100% success rate with all grant applications she has submitted.
In addition to Woodsboro, Anne provided FEMA grant application services and/or grant management services to schools in Crockett, Texas; Hulbert, Oklahoma; Eastland, Texas; the City of Kasson, Minnesota.
She has Bachelor of Science and Master of Science degrees in marine and environmental science from Texas A&M University. Both degrees focused on the physics, geology and chemistry of the near shore environment. The advanced degree studied human impact on that environment and what to do about it.
Anne has been successfully writing grants for five years and is Project Manager at Real Grant Solutions.
---
FEMA grant funding for construction of Monolithic Domes
FEMA funding explained:
Near absolute life safety is inherent to the Monolithic Dome. Coincidentally, it is to FEMA as well.
Have you ever thought the school gymnasium, cafeteria, or library could also be a temporary safe haven for the entire student body and neighboring population? Such a dome can be a tornado safe room for nearby population when the area is under a threat of tornado. When there is no threat of tornado, the dome serves the school or the community at large.
How can a public school or local government fund dome construction? Navigating State and Federal grant funding programs can be exhausting. Finding a grant that actually pays for a significant portion of construction costs is even more exhausting.
The answer is, consider incorporating FEMA's design criteria that will allow the dome to provide near absolute life safety protection to the community where the dome would be located.
To start, if you answer yes to the following three questions, it's worth considering!
Is the grant applicant a local government, public school/independent school district, public university/college, or a nonprofit whose project would be supported by one of the other applicant types?
Is the project located within Tornado Risk Zones II, III, or IV?
Is the proposed location in a populated area? Rural locations can work if they are in Zone IV, sometimes Zone III as well.
If you answered, YES, YES, and YES, then the next step is to contact Monolithic and/or Anne (Williams) Danysh of Real Grant Solutions who can assess your eligibility to apply for such a grant.
There is no cycle for the grant; it is contingent upon disaster striking and the area having significant damages that result in the State receiving Presidential Disaster Declaration. Once declared, FEMA immediately assists the victims of the disaster and assists with repairs to critical facilities and infrastructure.
Once the impacted area is stable again, the focus is turned to preventing such damages and loss of life throughout the State. Long ago, FEMA realized that $2.00 spent on response and recovery will get the same results as spending $1.00 on prevention and mitigating the threat of damages due to the hazard.
The near absolute life safety protection that is inherent to the Monolithic Dome safe room also mitigates the damages that can be expected from a tornado. Historic tornado or high wind event damages must be significant enough to support the cost of attaining such benefit to the community.
FEMA will pay 75% of the eligible costs. The local match is 25%. The grant is a reimbursement grant so the match is being met as you go. FEMA reimburses the grantee for 75% of the eligible costs that were (properly) submitted for reimbursement.
At Real Grant Solutions, we offer grant management services as well.
Here is some of what the grant can pay for:
Planning, engineering, and design
Grant application services
Permitting, environmental, utilities
Land
Basic Dome and superstructure and brick exterior
Handicapped parking, sidewalks, curbing and railing
Force account labor summaries (soft match)
Finished carpentry
HVAC
Plumbing
Electrical
Restrooms
Emergency generator
Fire suppression
Signage
Here is some of what the grant will NOT pay for:
Floor treatments
Wall treatments
Acoustic remediation
Sound systems
General Population parking
Bleachers/seating
Kitchen/showers
Warning systems
More bang for the buck is commonly used to describe what the grant does for the local tax base. Bonding a project at the full dollar amount or bonding it at half of that amount is significant.
The timelines are not completely predictable since disaster can strike at any moment which can cause grant applications to fall in priority temporarily. It can be possible to issue bonds for vote once the grant application's potential for successful funding is known.
Note: Monolithic and Anne Danysh both welcome your questions.
Please email or call either or both.
Monolithic: mail@monolithic.com or 972-483-7423.
Real Grant Solutions: contact@realgrantsolutions.com or 361-589-8455.