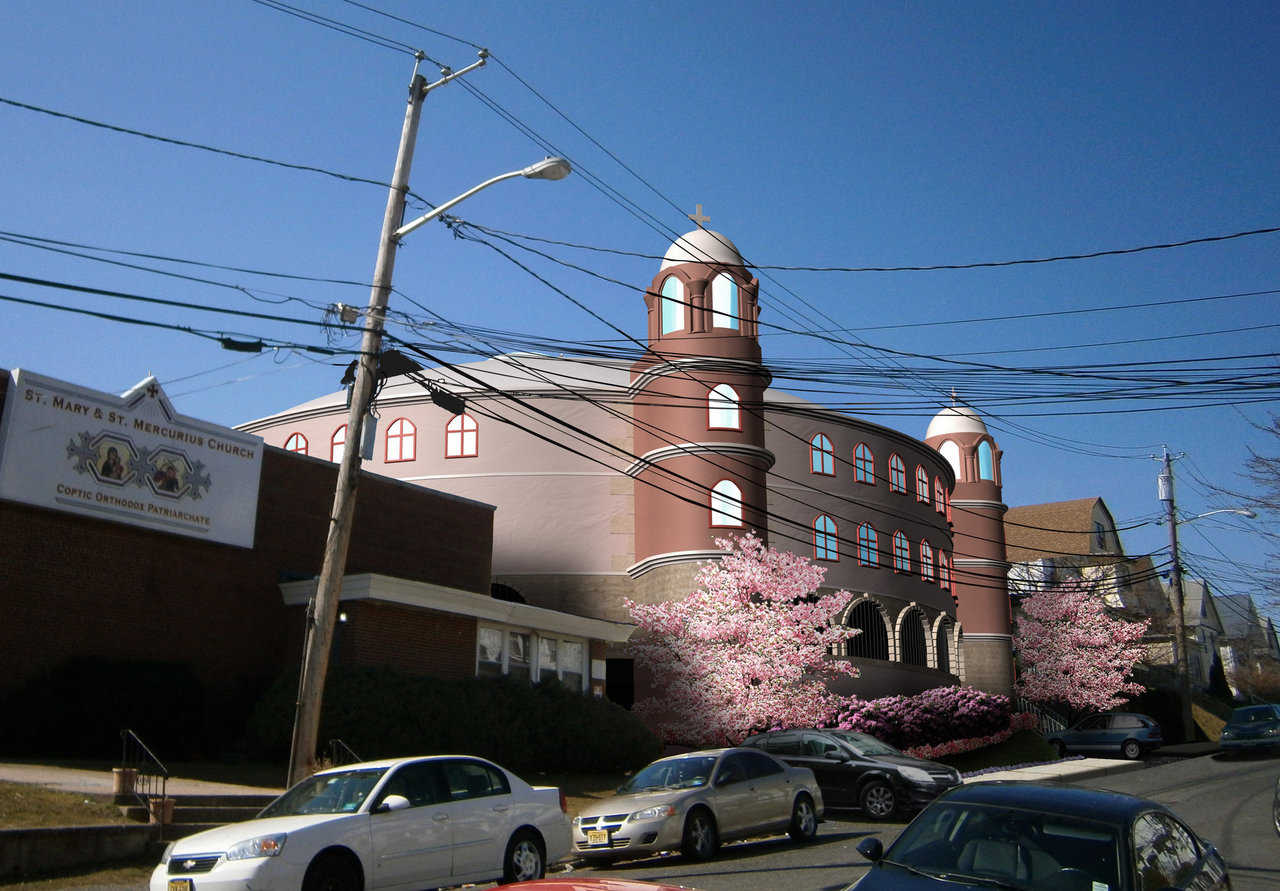 ---
Plans Approved for Monolithic Dome Fashioned after Rome's Pantheon
Editor's Note:
In November 2011, St. Mary and St. Mercurius Coptic Christian Church in New Jersey asked the Belleville Zoning Board for approval to add a Monolithic Dome youth center to their facility.
In January 2012, because local citizens had objections, the church was still seeking that approval.
Now, as Ralph Nashed reports, they have that approval.
Mr. Nashed's report:
The Belleville Zoning Board of Adjustment unanimously approved the new Coptic Youth Center for St. Mary and St. Mercurius Coptic Orthodox Church proposed by Egyptian Architect Ralph Nashed, the founder and president of NASH, a design/build company in New Jersey.
The new Coptic Youth Center incorporates a Monolithic Dome, fashioned after the Pantheon of Rome. That will make it the first such building in the state.
Built in 27 B.C., Rome's Pantheon (also known as The Church of St. Mary and the Martyrs) could be thought of as the first Monolithic Dome. Originally constructed to honor pagan gods, the Pantheon later welcomed martyrs. St. Mercurius was one of the most popular martyrs at the time. That gives St. Mary and St. Mercurius Coptic Church a tie to the Pantheon.
The main purpose of the Coptic Youth Center is to provide activities for the youth so they may learn the fundamentals of Christianity, and to keep the youth off the streets. There is a growing number of Coptic Orthodox Christians and a need for an English-speaking center to reach this growing number.
The Center will also teach the youth how to apply values of Christianity to everyday life, how to use technology for the benefit of society and how to use their charitable services and organizations to better society.
My architectural work on the proposed church redesign began more than three years ago, with the goal of merging history, culture and technology in one building.
We looked at this project as a problem solver. Because the neighborhood has a serious parking space problem, we sought to eliminate a lot of cars off the street. The township required 126 spaces. We provided 96 spaces under the dome, and we plan to demolish the existing school to provide another 30 spaces.
The Coptic Youth Center will accommodate a chapel, multipurpose hall, Sunday classrooms, computer rooms, meeting rooms, kitchen, toilets and the underground, spiral parking garage.
The approval of St. Mary and St. Mercurius Coptic Orthodox Church's expansion is an historical milestone for New Jersey, victory for Belleville Township, a solution for the neighborhood and a blessing for the church.