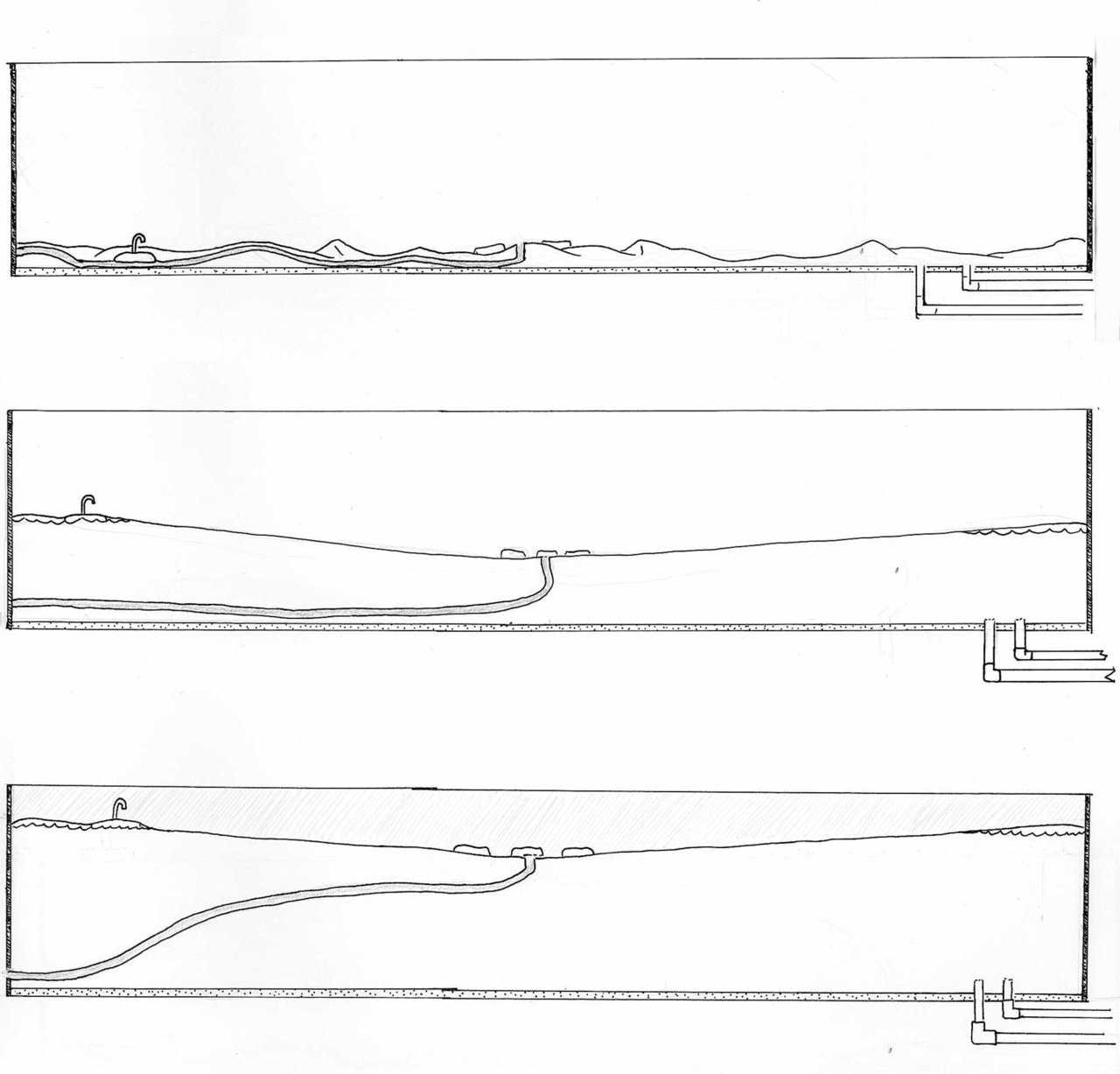 ---
Monolithic Permanent Fabric Water Tanks
Is there an alternative to concrete or steel water tanks? Happily, there is and it's a good one.
Consider the Monolithic Fabric Water Tank. It consists of a heavy duty fabric liner that's shaped like a giant hockey puck and fitted into a concrete revetment.
The Monolithic Fabric Water Tank liner is designed and certified for use with drinkable water, which it stores clean and pure. The liner is extremely sanitary and can safely store from a few thousand to several million gallons of liquid.
The concrete revetment is a fencing that encloses the fabric liner, protecting it from people and animals. The revetment also makes it possible for the liner to withstand the pressure created by the water it holds. The tank liner is fitted within the confines of the revetment, so only the revetment's concrete face is visible to the public. If the water tank is built on a hill, its location obviously provides the water system with pressure.
Save money on construction costs
Size determines the construction cost of a water tank. Tanks with a greater holding capacity simply cost more. That's true whether the tank is concrete, steel or fabric. The construction cost of a concrete or steel water tank usually averages about $1.00 per gallon for a typical 100,000 gallon tank – not including the cost of piping and elevation. But the cost of that same size Monolithic Fabric Water Tank will generally average only .23 cents per gallon.
Save money on maintenance costs
As a rule of thumb, normal maintenance and repainting of concrete and steel water tanks amounts to about ten percent of your operating cost. The Monolithic Fabric Water Tank requires far less maintenance. Its liner is warranted for 10 years and has a life expectancy of 20 years. Even if the liner does necessitate replacement, the cost of a new one usually is less than routine maintenance and painting of a conventional tank, and a new liner virtually gives you a brand new tank.
Fabric water tanks have been successfully used for temporary water storage by our military and by foreign countries for many years. The Monolithic Fabric Water Tank offers the cost effectiveness and easy maintenance of a fabric tank with the durability of a concrete tank.
Uses for Permanent Monolithic Fabric Water Tanks:
Potable water (drinking water)
Water Recycling: car and truck washes, water parks
Liquid manure storage
Salt Water
Placer Mining (run off)
Leachate