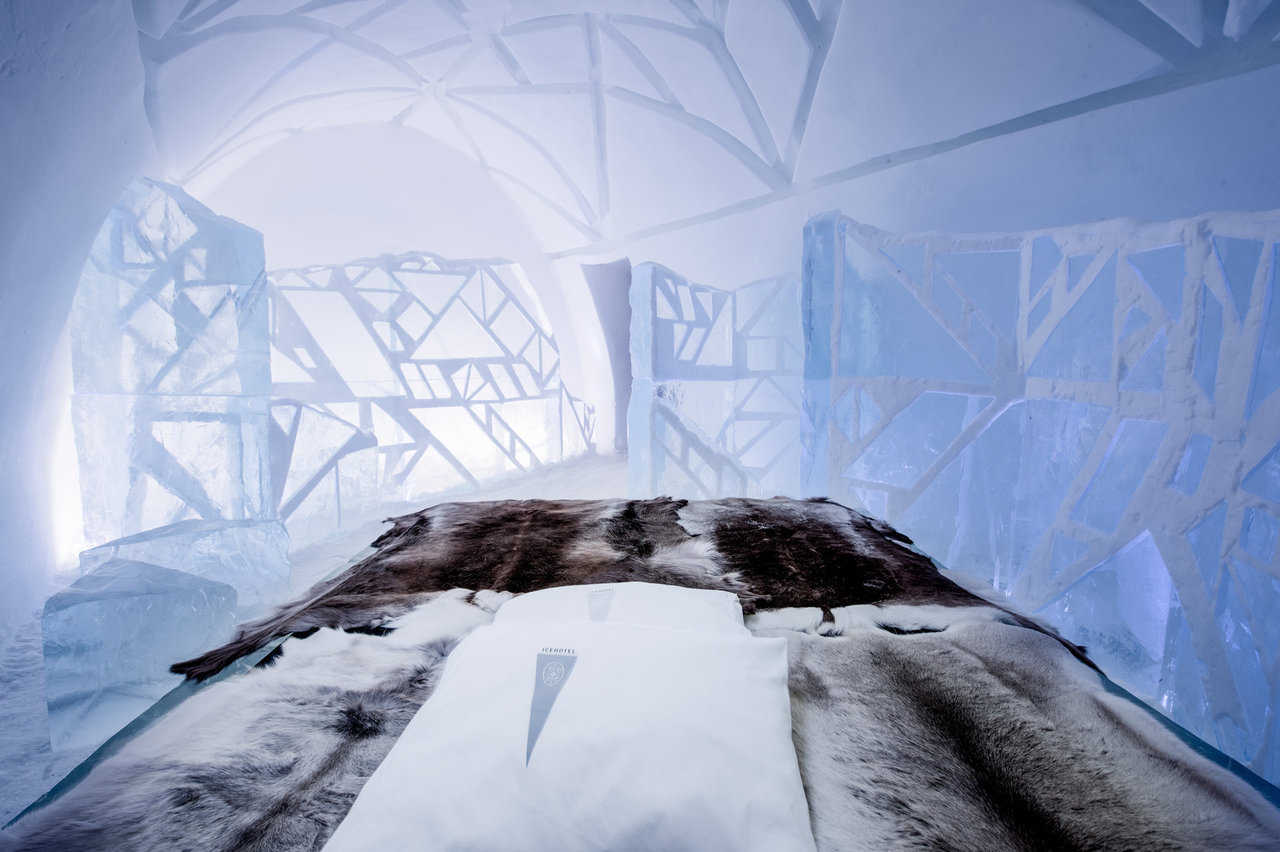 ---
Curved inspiration in ice
We are often asked if living in a Monolithic Dome is like living in a cave. It's hard for some people to imagine a bright and beautiful interior that's curved. Even more difficult is imagining the possibilities a dome structure provides. Usually people ask questions about hanging pictures or how well furniture fits against the dome wall. Sometimes, however, designers break through the square world and show us how it's done. In Sweden, a temporary ice hotel is a masterpiece of curved architecture.
It's amazing. That's all I can say. An art exhibit as architecture in ice. Nearly every room is curved with vaulted ceilings, sculpted columns, beautiful statues, and more. Various artists work every year to build these rooms from solid ice. This is the 26th year for the hotel.
Okay, so we may not want to carve elephants into the walls of a Monolithic Dome (or maybe you do), but the hotel gives us inspiration of what we can do with curved architecture. A dome home can be just as light and imaginative as the hotel.
As for the Ice Hotel. It's in Sweden and hosts weddings, events, and tourists from around the world. They offer snowmobile rides, dog sledding, horseback riding, or just a night under the northern lights. It looks amazing.
At least until it melts in the spring.