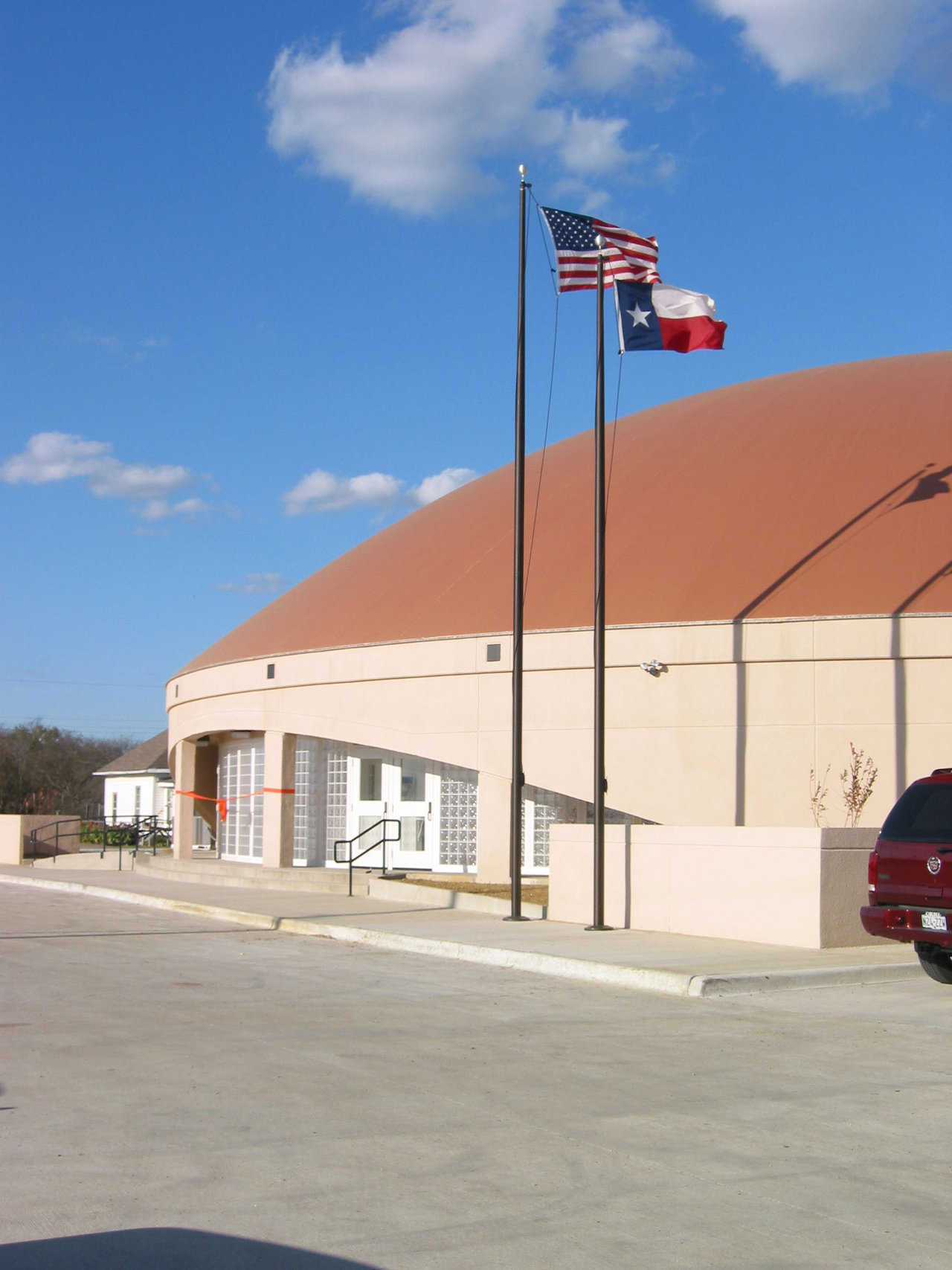 ---
A Timely Message To All
The tornado season is winding down and the hurricane season is winding up. Extreme winds can really cause nasty problems for us on this planet. We at Monolithic have developed a building that will withstand those winds, but the protective ability of the Monolithic Dome is still a secret. We are trying very hard to let that secret out so people can understand their options for a disaster shelter.
In the last few years, we have been fortunate to have FEMA recognize that our buildings are disaster shelters. A Monolithic dome-shell has the innate ability to withstand the force of a tornado or hurricane. And it can be fitted with doors and windows designed for protection from high winds and flying debris.
The huge advantage of the Monolithic Dome is its natural shape that has the strength to resist the tornado winds. The dome also is super energy efficient. Affordable energy costs help pay for the building.
Safety combined with energy efficiency make the Monolithic Dome the ideal structure for school districts and communities. The dome can be designed for virtually any everyday use: school, church, gym, office, home, etc. But when disaster threatens, a Monolithic Dome automatically becomes a shelter. Isn't that better than a hole in the ground?
The construction cost of a Monolithic school building runs between $100 and $125 per square foot. But a tornado shelter built into the ground – that's only used when there's a tornado watch or warning – costs $200 to $250 per square foot.
Recently, the superintendent of the Avalon School District was asked if they planned to let school out because tornadoes were bouncing around the area. He said, "No. My children have no homes that they can go to that are as safe as our school. What I am doing is inviting the parents to come here and be with their children in a safe place."
Built with a 12' stemwall, Avalon's Monolithic Dome measures 124′ × 25′ with a total height of 37 feet. It features seating for 720, a full-size basketball court, four locker rooms, a front foyer concession, and bathrooms. The beautifully stuccoed exterior includes a synthetic glass-block entryway and an eye-catching, copper-colored roof.
Since the dome's opening in 2009, it has sheltered Avalon's students, faculty and residents several times when tornadoes threatened.
We implore everybody to learn about the safety, practicality and multi-uses of Monolithic Domes.